American model Ashley Graham reveals her ultimate secret to a happy marriage and how to spice things in the bedroom with your spouse. She keeps it short and simple and says, "Just have sex!" These three words will solve all your problems. Ashley opens to Elle USA magazine as she turns the cover star for their February 2019 issue. The model is raising the temperatures as she flaunts her curvy figure and sensual looks. The 31-year-old model has always been an outspoken advocate for body confidence and inclusive sizing in the fashion industry. Miss Universe 2018 Host Ashley Graham Shares Hot Nude Selfie Ahead of Beauty Pageant Final! See Sexy Model's Pic.
Gracing the cover of Elle USA magazine, Ashley is wearing a beaded outfit with her hair styled on one side with minimal nude makeup. Ashley has been married for eight years to her cinematographer and director husband Justin Ervin and she knows how to keep things fresh in almost a decade-long marriage. She tells Elle, "Just have sex. Have sex all the time. Even if you don't feel like it, just have sex. I have found that if we haven't had sex, we get snippy and then is we are having sex, we're all over each other. For us it's like, 'Oh, let's have sex.' And then we're just right back in a great moot." Miss Universe 2018: Ashley Graham Won Hearts in the White Bodycon High-Neck Dress Flaunting Her Curves After Sharing Her Nude Selfie From Bangkok,Thailand.
Ashley Graham Sizzles on the Cover of Elle USA Magazine
View this post on Instagram
Although it's all hot in the bedroom now, surprisingly it wasn't always like this. Ashley and Ervin saved sex until they got married and practised abstinence. Explaining about why they remained abstinent, Ashley says, "Something that it did for us was build up our friendship and it also built up our trust and communication. Of course, we were sexually attracted to each other; we would make out heavily. All those things were there. I wasn't worried about, 'What's sex gonna be like with him?' It was more, 'Do I trust him? Is he someone I want to be with for the rest of my life?'"
Ashley Rocks a White Monokini Flaunting Her Curvy Body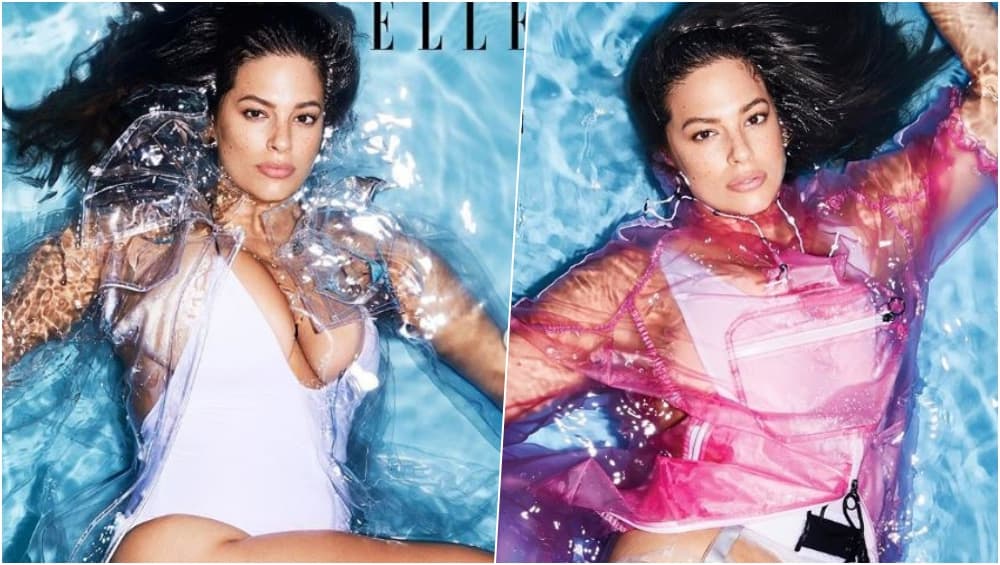 When asked about having children, Ashley says, "For me, being a wife and being a woman, happiness doesn't equate to having kids. Kids will come when they come. Happiness, right now, is building with my husband and building my business."
Ashley Glams it Up in Black Outfits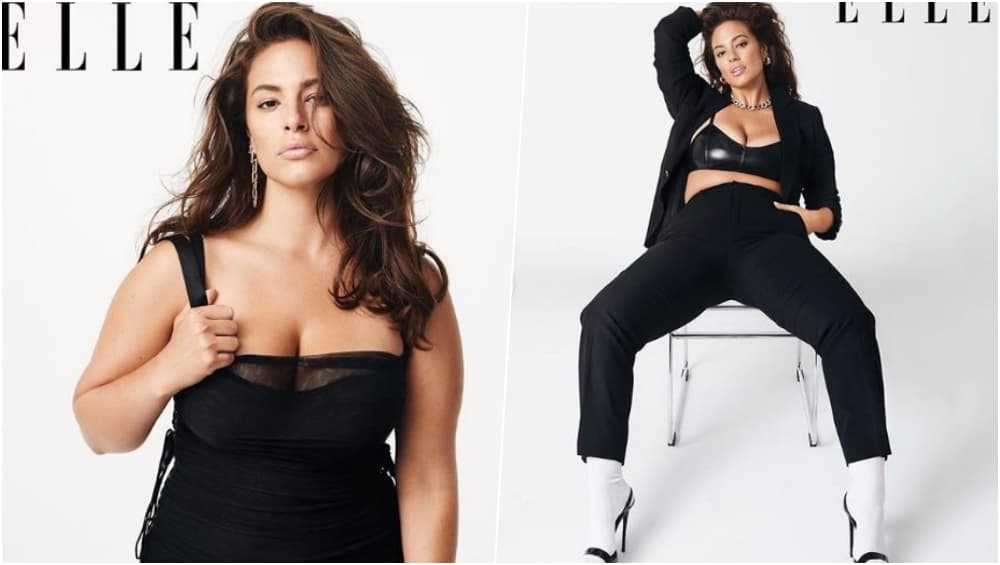 Ashley also has a podcast Pretty Big Deal and is the host and executive producer of American Beauty Star. In 2016, she became the first curvy model to appear on the cover of Sports Illustrated swimsuit issue and in 2017, she became the first to walk in the Michael Kors show at New York Fashion Week.