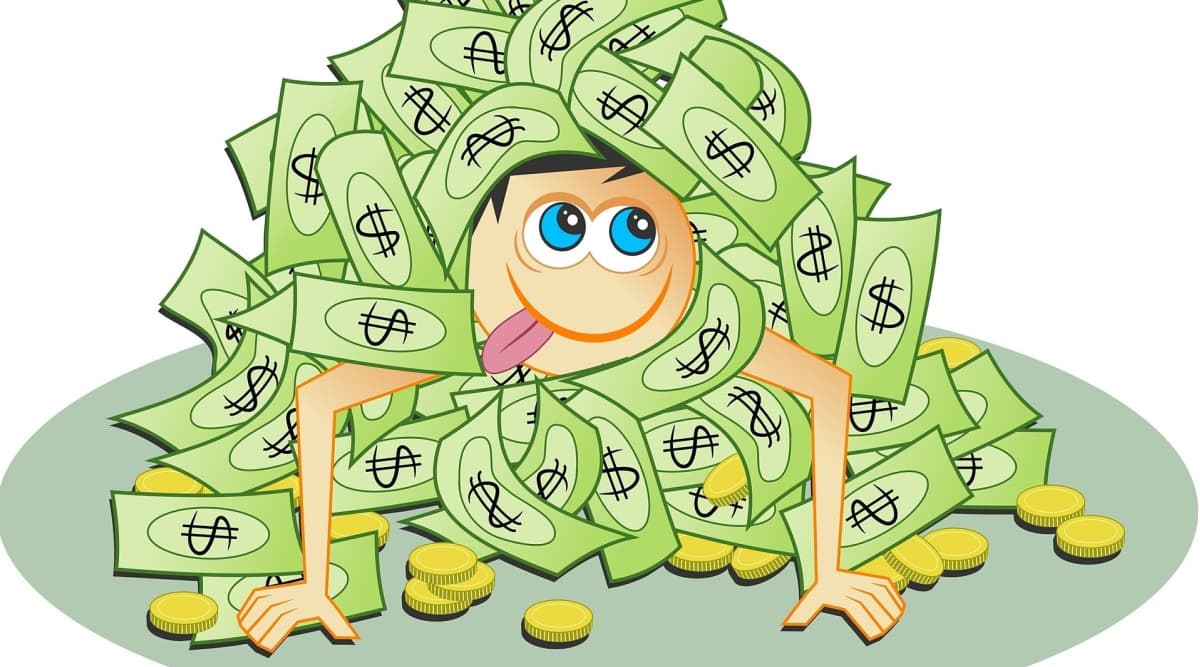 Saving money is one of the many broad goals we set for ourselves each year. But with so many money-saving schemes and plans, it can be hard to decide where to start. If that is not enough, the temptation of buying a new dress always looms at the back of the head. The difficulties are legit but that doesn't mean you will never see liquid cash in your account. We got you some totally doable money-saving tips that you will be able to accomplish even if you are a hard-core shopaholic.
1. Skip Out on Your Daily Spiced Latte
Give a break to your Starbucks latte, and you will see how this seemingly little cost can add up. It may sound callous primarily if you rely on caffeine, but a coffee maker can be a worthy investment. If you simply cannot go your separate ways with Starbucks, maybe you can look for other cheaper coffee options. From Losing Weight to Saving Money, 5 Stupidest New Year's Resolutions We All Keep and Fail Miserably
2. Cook Your Meals
You don't need skills like a chef to enjoy a homemade meal. There are plenty of dinner meals out there that require only a few ingredients, which you can cook in a jiffy. It is not only easy on the wallet but is exceptionally healthy.  Things can't get better if you have some leftover to carry for your lunch at work the next day. The temptation of a fancy thali can keep you from saving major bucks throughout the year.
3. Discontinue Your Cable Subscription
We are all into Netflix and truth be told, we hardly even browse through the television channels. So clearly, discontinuing that cable subscription will not make any difference. Plus, the online streaming options are way affordable, so it makes a lot of sense! Indian Wedding on a Budget: Money-Saving Tricks That Will Only Cut Your Cost Not Your Dream Shadi Feels
4. Stow Away 100 Bucks a Day
If you can't bear to part with your precious 500 rupee note or your loose change, stow away 100 rupees in your piggy bank every day.  We are not asking you to do much. You will be over the moon to have Rs 3000 at the end of the month.
5. Start Painting Your Nails on Your Own
We are not arguing that a salon mani-pedi is just what you need to pamper yourself, but you will not deny that those visits add up to your expenses. A bottle of nail polish from a good brand can cost you anywhere from Rs 200 to Rs 100 and will last you for years. On the other hand, just one manicure appointment can make a hole in your pocket.
6. Sip On Drinks At Home Before Hitting The Bar
Alcohol at those bars is freakishly expensive. So enjoy a few pints of beer at home, so you do not fall prey to buying one too many overpriced drinks. 20 Life-Changing Cooking Resolutions to Ensure You Always Eat Healthy In 2020!
7. Turn Off Your Lights and Air Conditioners When Not In Use
Those innocent expenses can add up to a big utility bill at the end of the month. So get into the habit of switching off the lights every time you leave your room or apartment. You are not only saving your money but also saving the planet.
8. Think Twice About Your Transportation Options
We are way too dependent on the Uber and Ola cabs. It sure is convenient, but it comes with a hefty price. If local transport is not what you are comfortable with, why not explore some carpooling options? There are plenty of carpool apps out there.
9. Buy Home Staples in Bulk
Purchasing your soap, detergent and toilet paper in bulk will always pay off in the long run. You will never run out of necessities and will save big from all those discounts when you purchase the items in bulk.
10. Look For Free Activities When Hanging Out With Friends
Those dinner dates and happy hours can always add up over time. Instead, go for fun and free activities like outdoor yoga or museum visit or a stroll at a beach. You will end up having an exciting time while bonding with your chosen mates.
If you want to really do something well thought out and note-worthy this New Year, quit smoking. It will not only save your wallet, but your lungs will be happy too!