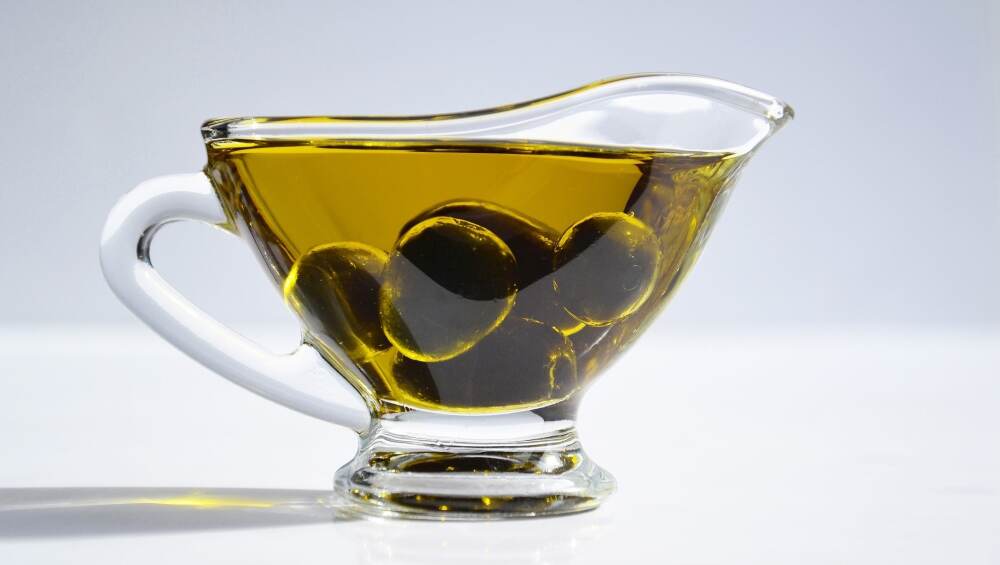 Whenever you pick a product from the grocery store, your first instinct could be the nutrition label. But it may not be an easy task. Did you know that most bottles including those labelled "pure honey" are diluted with high-fructose corn syrup? Extra virgin olive oil is yet another common grocery item that is at risk of deceptive labelling. Before blindly trusting the extra virgin olive oil on your store shelves, go through these signs that will help you differentiate between a pure and a substandard oil.
Look For a Fresh Fruity Smell
Typically, extra virgin olive oil is made by simply crushing olives and retaining the juice. The oil is manually pressed and no chemical is used. However, a few samples in the grocery store could potentially be oxidised, adulterated with cheaper refined olive oil, or made from olives that were damaged, overripe, or improperly processed. So clearly, pure olive oil is unprocessed and it retains more flavour of the healthy olives. You will recognise it by its fruity, bitter or pungent flavours. Pick the oil, if it reminds you of a fruit or a herb.
Look For seals With Certification
Third-party certifying agencies should give your oil bottle the stamp of approval. These agencies test their pH levels, peroxide value, UV extinction, fatty acid composition, sterol composition, wax content, steroidal hydrocarbons, and pesticides to ensure it meets your requirements. If you find the seal, it means that the oil has qualified as authentic extra virgin oil. Olive Oil Coating on Stainless Steel Vessels May Halt Bacterial Growth. 
See Where the Oil Was Produced
Turn the bottle over and see where the oil has come from. Just because it was packed or produced in Italy doesn't mean the oil's Italian. Oils come from all over the world and that involves a lot of travelling. To impress you, the label may even brag that the oil has come from many countries. But the best quality of oil is the one that has travelled the shortest time between harvest and processing. Therefore, just favour domestic oils.
Decide By the Colour of Bottles
Good brands package the oils in dark bottles to protect them from light. Therefore, never buy oils in clear bottles. You can also go for oils that come in opaque bottles as the light can't damage them. Healthiest Oils for Cooking: 8 Best and Worst Oils According to Smoke Point. 
Weigh the Price
The price should be the deciding factor as often, a low price may be a sign that the oil is old or too poor in quality. A good quality 250ml bottle of olive oil should cost you around Rs 350, so don't pick if it comes with a cheaper price tag. Coconut Oil is 'Pure Posion' Says a Harvard Professor Busting the Myths that It is Good for Your Health. 
Finally, remember that oil is opposite of wine and so, the older is not better. Olive oil is good for about two years if stored in optimum conditions, which means in a dark, room-temperature cupboard. So always look for the harvest date before deciding on the right one.