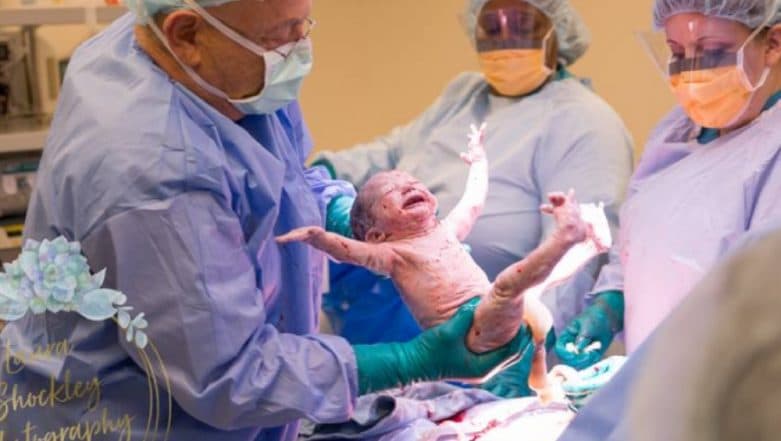 Almost all babies enter the world kicking and crying. But not this little bundle of joy. Angel Taylor, a 33-year-old woman from Bremerton in Washington, USA recently gave birth to a baby boy through a C-section. And unlike other babies, this one entered the world, greeting everyone with his hands wide open! Everyone in the OR were thrilled by his gesture and photographer present in the room captured this precious moment for the world to see.
It was a befitting happy climax to Angel's pregnancy which was wrought with many complications. She told BuzzFeed News that it was a difficult pregnancy where she was diagnosed with gestational diabetes and hypertension. During her 37-week check-up, Angel received some terrible news – her blood pressure was sky high. The doctors insisted that labour be induced early before more complications could follow.
Afterwards, the doctors injected Angel with Pitocin, a synthetic hormone used to induce uterine contraction and labour. But the problems started escalating once again when the doctors found out that her cervix had dilated only 4cms and the baby wasn't coming down even after her water had broken.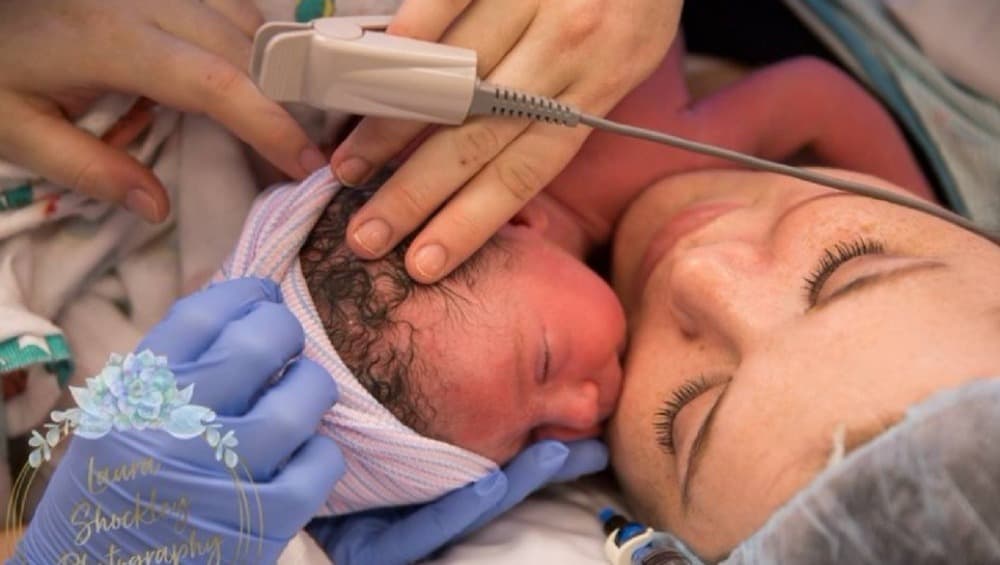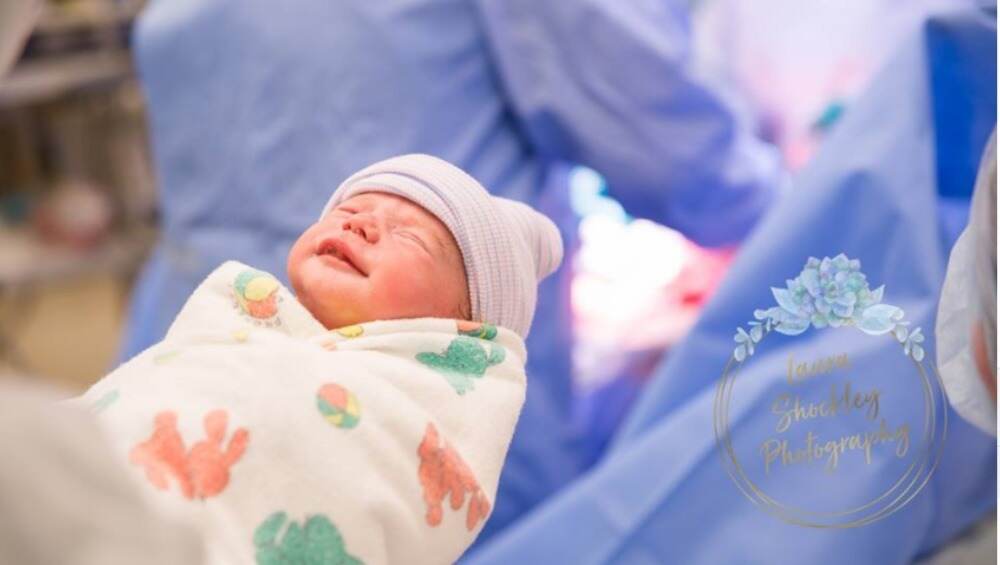 So the doctors scheduled an emergency C-section because the possibility of a natural childbirth looked bleak. Angel's photographer Laura Shockley who was hired to shoot her birthing pictures also made it in the nick of time. And thanks to her, the world got to see this amazing picture of a baby celebrating his own arrival and embracing the world with his hands thrown open and with a smile on his face. The Taylors have named their miracle baby Sullivan. "He's so sweet and relaxed and he's just been the easiest baby," Taylor said to BuzzFeed News. But knowing how Sullivan came into the world, that's hardly news to us.