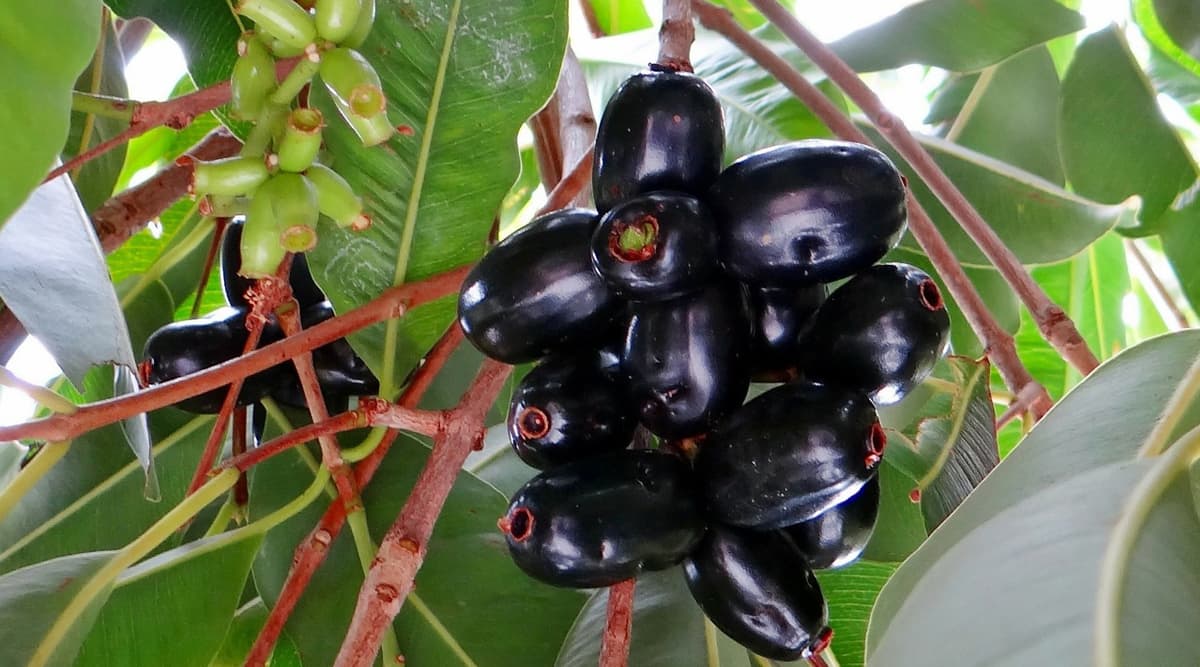 Diabetes is a growing health burden worldwide with more and more people looking for natural remedies for controlling blood sugar in the body. Herbal remedies for diabetes are usually very sought for. Black Jamun is known to have immense health benefits one of which is helping control blood sugar. And it is not just true about the fruit but, in fact, also the seeds. Jamun seeds contain amazing nutrients that are known to be great for diabetes and overall well-being. Diabetes Mellitus: Include These 5 Foods in Your Diet To Lower Blood Sugar. 
How Does Jamun Seeds Help Diabetes?
Jamun Seeds are known to improve blood sugar control. This fruit contains 82 percent water and 14.5 percent carbohydrates. The sugar content in Jamun is very low which is great for diabetics. Along with low sucrose and has a hypoglycemic effect, Jamun seeds are known to have reduced blood and urine sugar levels. Jamun is known to be one of the best Ayurvedic medicines. Not only does it aid the digestive system but also is known to be an amazing astringent, anti-diuretic fruit. Rich in antioxidants Jamun helps boost immunity and also, increase the availability of insulin.  Black Jamun seeds and the fruit have substances called jamboline and jambosine that is known to help slow down the release of sugar into the blood.  And why not include Jamun as a healthy snack option instead of carb-laden pizza?
How To Use Jamun Seed For Diabetes?
Either you can buy dried Jamun seed powder or make your own and consume it daily before meals. All you have to do is collect Jamun seeds and let it sundry. Once it is dried up, grind it into powder form and either consume it by mixing with water or just as powder.
Jamun Seeds For Diabetes [Watch Video]:
Pregnant women must not try the remedy without consulting the doctors plus it is also important to first figure if you have any kind of food allergies at all. Always consult a professional before trying out any such home remedies. Diabetes is a huge health burden that India has to deal with. According to the statistics around 62 million Indians are affected by Diabetes which is over 7.1 per cent of the total adult population. Once you are diagnosed with diabetes you must make some serious lifestyle changes to manage the disease. While allopathy has its own ways, Ayurvedic herbs have been known to tame diabetes really well. Not only can Ayurvedic medicines help promote a healthy metabolic function by addressing blood sugar imbalances but also address other critical diabetes and metabolic health issues.