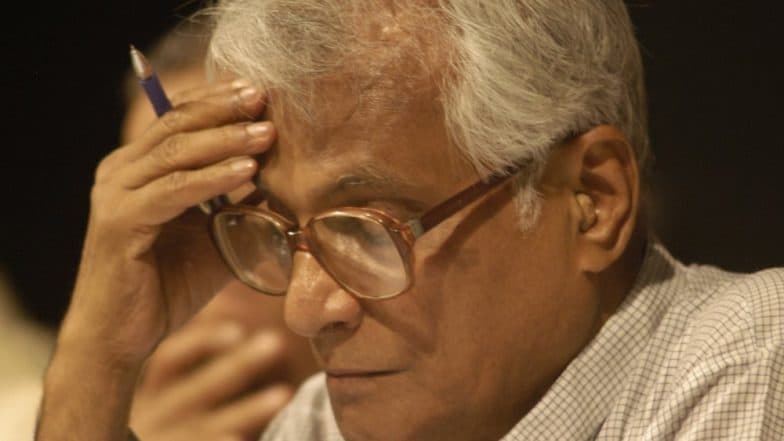 In a piece of disheartening news, George Fernandes, former Defence Minister of India, has died at the age 88. George Fernandes is said to have been suffering from a neurodegenerative disorder, Alzheimer's while he also had been affected by the H1N1 virus or also called Swine Flu. The famous former defence minister who served the nation between the year 1998 and 2004, had been bedridden from the past few years. George Fernandes, the senior Janata Dal leader before he founded the Samata Party, was one of the most prominent leaders from the socialist movement in the 1970s. During the Atal Bihari Vajpayee-led BJP government, George Fernandes served the defence ministry primarily but also help several other departments such as industry, railways and communications. George Fernandes Dies: Former Defence Minister Breathes His Last at 88.
Prime Minister Narendra Modi paid his condolences over a tweet. Take a look:
George Sahab represented the best of India's political leadership.

Frank and fearless, forthright and farsighted, he made a valuable contribution to our country. He was among the most effective voices for the rights of the poor and marginalised.

Saddened by his passing away.

— Narendra Modi (@narendramodi) January 29, 2019
What Is Alzheimer's?
Alzheimer's, the most common cause of dementia is a progressive disease that destroys human memory and other critical mental functions. It accounts for about 60 per cent to 80 per cent of dementia cases. The disease hampers the memory, thinking and reasoning skills of the person and is usually associated with old age.
Alzheimer's is many times confused with dementia which is not the case. Dr Vinit Suri Senior Consultant, Neurology, Indraprastha Apollo Hospital says the two are not the same, "People generally think that the terms 'dementia' and Alzheimer's mean the same. So, sometimes they use it interchangeably. However, these two conditions are not similar, and Alzheimer is a type of dementia." Dr Suri goes ahead to point out, " India accounts for than 4 million people suffering from some form of dementia and Alzheimer's being the most common condition out of all of them affect around 1.6 million people."
What Are The Symptoms of Alzheimer's disease?
While memory loss and recognition of family members is one of the crucial symptoms of Alzheimer's disease, the neurodegenerative disorder also brings along various other symptoms. Here are the most common symptoms of Alzheimer's disease.
Vision Problems that may affect Reading, judging distance or recognising colours.

Confusion With Time and Place day

Difficulty in Planning and Performing Familiar Tasks

Trouble in Speaking or loss of words

Behavioural Change; usually, withdrawal from social life.

Failure To Recognise Family

Paranoia and Aggression
Alzheimer's Treatment
The complexity of the disease lies in the treatment of Alzheimer's. Since the neurodegenerative disorder has no cure, one method or drug, treatment method usually surrounds the management of the symptoms such as memory loss and behavioural change. According to experts drugs such as "Donepezil (Aricept®), rivastigmine (Exelon®), and galantamine (Razadyne®)" are used to treat mild to moderate Alzheimer's.
George Fernandes in his prime was a live wire who indisputably fought indeed for the nation and served the country whole-heartedly. His role post-independence era and beyond will never be forgotten.