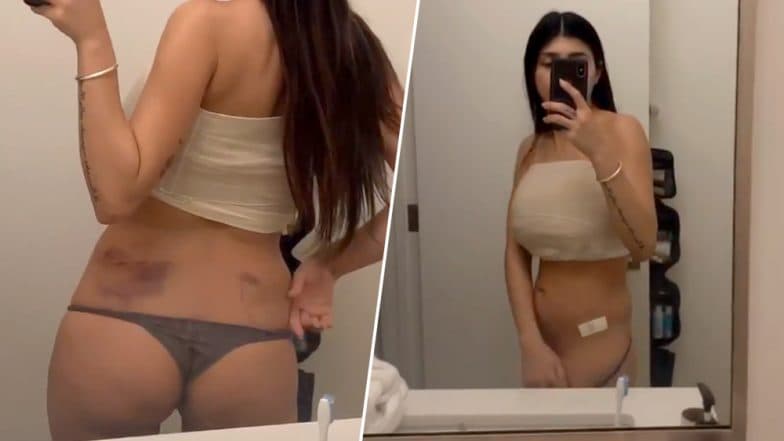 PornHub superstar, Mia Khalifa was hit by a hockey puck and ended up with deflated boobs a few months ago. XXX pornstar, Mia is now sharing updates on her surgery that is helping her get back on track. She says getting hit by a puck in boob 'saved my life' following surgery. Mia Khalifa who is now a sports presenter is recovering with her boyfriend, Robert Sandberg in Los Angeles. She shared her health updates on her Instagram stories after her four-hour 'fat grafting' surgery to fix her damaged breast implant. PORN star turned sports presenter Mia Khalifa was hit in the boob by an 80mph hockey puck that she says, "saved her life" after undergoing surgery. XXX star, Khalifa is recovering with her boyfriend in Los Angeles following the four-hour "fat grafting" operation to fix her damaged implant. Robert Sandberg, Mia Khalifa's boyfriend is taking good care of her, and she keeps flaunting it on her Instagram and WHY NOT?! Mia Khalifa Injures Breast After Hit by Stray Hockey Puck, Former Porn Star to Undergo Surgery for 'Deflated' Boob Implant (See Pics)
Robert shared a picture of her healing, saying that she is in "right hands." His caption read: "A four-hour easy surgery caused by a hockey puck went really good for my princess. Now we are home to get some rest and she is in very good hands. I Love you so much my warrior @miakhalifa."
Take a look at the picture shared by Robert Sandberg:
Mia Khalifa shows the bruises from her operation after her reconstruction surgery: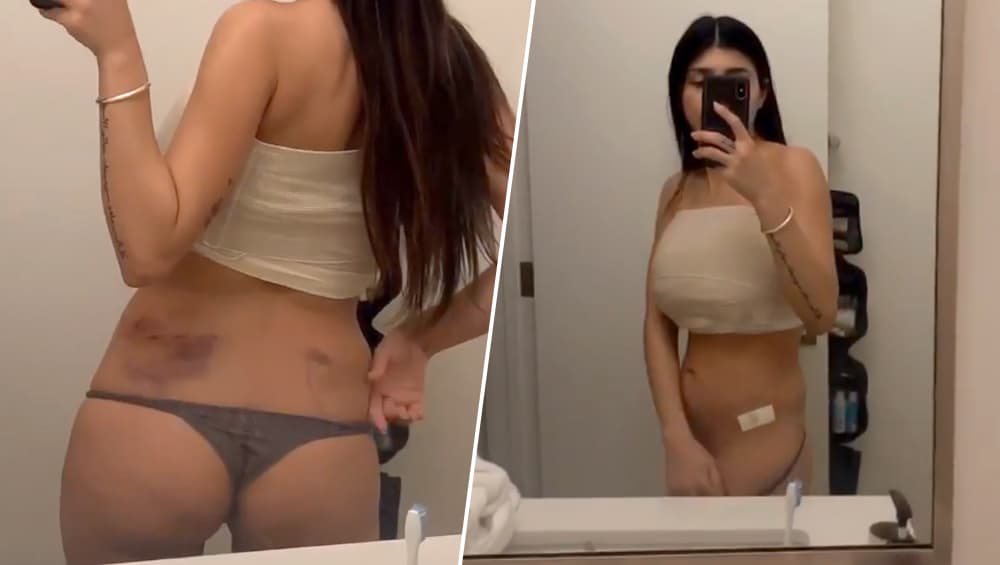 It was when the former XXX porn star had gone to watch a game of ice hockey and got hit by a hockey puck on her left breast. The 25-year-old took Instagram to share about the incident with pictures on Instagram stating that her boob implant was damaged and that her breasts were "deflated" breast implant.