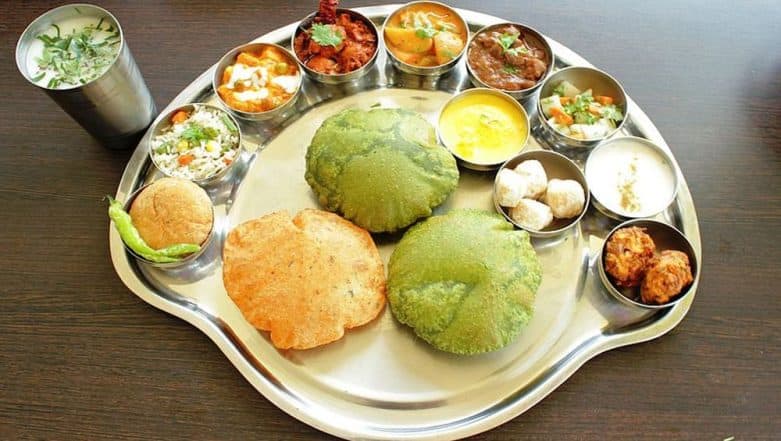 Navaratri 2018 is here. Started from the 10th of October it is going to last till the 18th of the same month. According to the Hindu traditions, people generally observe a nine-day fast as a part of their devotion along with Navaratri Pujan and Arti for nine days. However, while fasting is known to detox the bodies and induces mindfulness, sometimes it even does take a toll on your health, if not done in the right way till a long period. You might want to about the Navaratri Vrat 2018, Expert Tips To Fast The Healthy Way This Navratri.
However, people with conditions like Diabetes, Hypertension and Cardiovascular problems must remain extra careful if they are planning to fast. They are firstly not advised to NOT fast as their condition may not allow them to do so. If you are one of them who is suffering from either diabetes, hypertension or cardiovascular issues and want to fast you must visit your respective health experts first and then undergo the kind of fast recommended to you. You must keep in mind that your life is the most important thing, fasting will come and go.
We asked Nutritionist Priya Maisah, from Complete Nutrition to help us with a few fasting tips for people with health conditions. Here's what she wants us to know.
Is it ok for people with diabetes to fast?
It totally depends on the individual. Fasting with diabetes poses significant risks. The medical recommendation will be to not fast at all, if you have diabetes.
What care should people with hypertension take while fasting?
First of all, consult your doctor and adjust your medication so that you can have proper dosage at the right time.
Reduce caffeine intake.

Make sure to have more water.

Get adequate sleep at night.

Avoid excess exposure to the sun. Rest is needed do not take stress during fasting hours.

Check your blood pressure before starting of the day and in the end too.
What care should people with cardiovascular problem take while fasting?
Most patients with a stable cardiac disease can fast safely. Fasting can reduce your risk of gaining weight and developing diabetes, both are the risk factors for heart disease.
Is it ok to fast if you are menstruating or have a fever?
No, it is not at all recommended to fast during menstruating and while having a fever too, as it requires a proper intake of food to meet the daily nutritional requirement infact the need increases in both the conditions here.
Nothing that compromises your health is worth it. We wish you a very happy and healthy Navaratri. Eat healthy. Fast healthy. And sleep well. What tips are you following for Navaratri Fasting? Let us know in the comments section below.