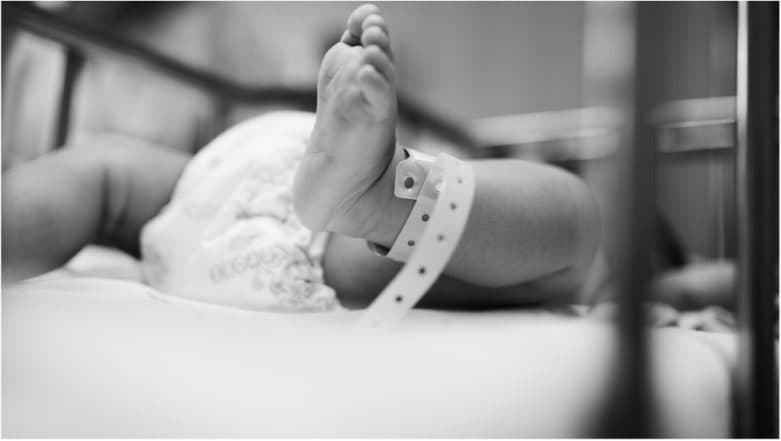 One-month-old Shiv Mohanlal was born on February 7 to Silvassa-based immigrant labourers after 17 years of marriage. Born prematurely at 12 weeks, Shiv weighed only one kg during the time of delivery. Not only was he underweight as most premature babies are, but he was also born with a congenital heart condition called patent ductus arteriosus (PDA). This condition affects the blood flow in the heart. Because Shiv was born prematurely, he was kept in the neonatal intensive care unit (NICU) but nevertheless he started losing weight due to the heart disease. The newborn weighing 900 gms was saved after the doctors performed a life-saving corrective heart surgery in Jupiter Hospital, Thane. The surgery was performed on February 28.
According to doctor's claims, Shiv happens to be the smallest baby in India to undergo PDA device closure.  Dr Srinivas L, the paediatric cardiologist who performed the surgery, said, "The baby was dependent on oxygen. The medication to treat PDA had not worked. The heart defect was closed using a highly specialised implant called PDA device." The implant was inserted through baby's thighs, to avoid an open chest surgery. Shiv is now recovering in the NICU and fortunately now gaining weight. Genesis Foundation helped foot the medical bill by donating Rs 1.45 lakhs.
In PDA, abnormal blood flow occurs between two of the major arteries, i.e., aorta and pulmonary artery that are connected to the heart. Before birth, the two arteries are connected by a blood vessel called ductus arteriosus. This vessel is an essential part of foetal blood circulation. The vessel is supposed to close after minutes or up to few days after birth, as part of the normal changes occurring in the baby's circulation. However, in some babies, the ductus arteriosus remains patent (open). This opening allows oxygen-rich blood from aorta to mix with poor oxygen blood from the pulmonary artery. This puts strain on the heart and increases the blood pressure in the lung arteries. Having a hole in the heart is a life-threatening problem. It is usually managed by medications but in rare, one or two per cent cases, babies would require a surgery for survival.