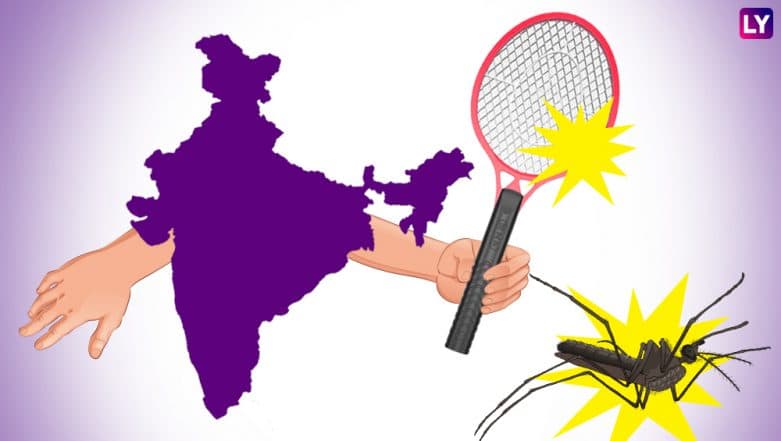 The findings of the World Malaria Report by WHO 2018 bodes well for India and finally, we have something to rejoice about. India was among the top countries, along with 15 other sub-Saharan nations, contributing to 80 percent of the disease burden last year. Despite India's contribution to the global burden, India is among the nations that are getting closer to eliminating malaria. Since 2016, India reported a 24 percent decrease in malaria cases and three million fewer incidences. Dr Tedros Adhanom Ghebreyesus, Director-General, World Health Organization says that the 2018 report "highlights pockets of progress," among which is India. That's not all; Odisha, which was India's highest burden state, emerged as the best performer in the fight against malaria.
But it hasn't been a fortuitous achievement for India. A combination of factors helped India bring down malaria incidences and register some progress.
National Strategic Plan (NSP) for malaria elimination
At the East Asia Summit in 2015, Prime Minister Narendra Modi had sworn to eliminate malaria by 2030. To bring this aim into fruition, last year, India launched the National Strategic Plan for Malaria Elimination. The plan divides malaria cases in the country into four categories, which includes no case in three years; less than one case in 1,000 people; more than 1 by less than 2 cases in 1,000; and more than 2 cases in 1,000 people. World Malaria Day 2018: Theme, Significance & Who are at Risk.
To achieve elimination, the NSP follows EDPT (Early case detection and prompt treatment), vector control, community participation, management of the environment and source reduction and monitoring and evaluating the progress of the programme.
WHO's Recommended Tools
According to WHO, India has made "major inroads" in reducing the burden of malaria since 2002. The country has closely followed the recommendations of the WHO Global Technical Strategy for Malaria, which helps in early detection, immediate treatment and mosquito control. India's National Vector Borne Disease Control Programme has been a success thanks to WHO's recommended tools to fight malaria. Measures include rapid diagnostic tests, artemisinin-based combination therapy, insecticidal nets and indoor residual spraying in the country.
ASHA
In places like Odisha, which contributed to 40 percent of India's malaria burden, the state government has scaled up its efforts for early detection and prevention. The results have been encouraging. Around 900,000 trained Social Health Activists or ASHAs, appointed by India's Ministry of Health and Family Welfare, underwent rigorous training, giving anti-malarial treatment at the grassroots since 2005. These activists are chosen from local communities to act as moderators and health educators. They are trained in performing rapid diagnostic tests and administering treatment. ASHAs are rewarded with performance-based incentives for home visits, identifying cases of fever, submitting blood slides to community health centres. Thanks to their efforts, Odisha has outshined the rest of the states to emerge as the best performer.
Reaching Out To The Remote and Vulnerable
The expanding the community-based diagnostic testing to reach the remote corners of the country has also been responsible for India's improved malaria status. Appointment of ASHAs has been a strong move in this direction. With their help, the Odisha government was able to distribute approximately 11 million mosquito nets treated with insecticide for free. They also go door-to-door, following up on patients' progress and ensuring whether the nets are used properly.
Focus on Elimination
Apart from the ASHAs, the Indian Health and Family Welfare Ministry employs a combination of promoting strong anti-malaria campaigns and increasing the availability of rapid diagnostic tests and artemisinin-based combination therapies to contain the spread of malaria.
By 2015, 74 percent of India's 650 districts have achieved the annual parasite incidence to less than one, helping the country reach pre-elimination state.
According to Saurabh Jain, WHO's National Professional Officer, the country is re-orienting its efforts on elimination by increasing surveillance, strengthening treatment in areas with highest disease burden, deploying more ASHAs and integrating the malaria eradication at all levels of the health system.