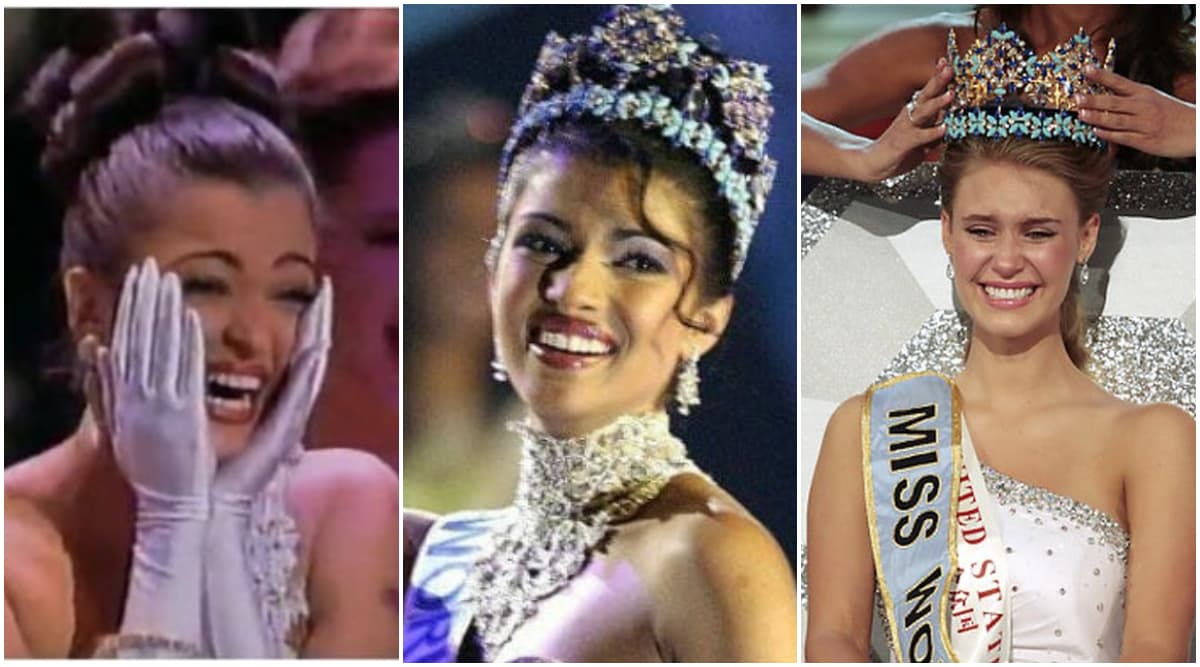 After the Miss Universe pageant was held last week, this weekend another big event is lined up. The 69th edition of the Miss World pageant is all set to be held and we bet you are excited to see who will be crowned with this honour this year. The annual competition will see a participation of 111 contestants from across the globe. As for India, Suman Rao will be representing the nation at the beauty pageant this year. The ceremony will be held in ExCeL London, London, United Kingdom. Over the years, the pageant has gone through several changes but one thing that remains special always is the big crowning moment.  Click Here for Miss World 2019 final live stream.
Who can forget 18-year-old Priyanka Chopra's reaction when she was crowned Miss World in 2000. The beautiful smile on her face and the sheer happiness left not just her but the whole country in joy. Every year, we get to see beauties from all over the world compete for this honour and it is always a delight to see the reaction when the final Miss World gets chosen.
The First-Ever Crowning Moment
The First Miss World Contest was won by Miss Sweden, Kiki Haakinson, on April 19th, 1951 followed by another Swedish beauty, May-Louise Flodin. After winning you can see Flodin almost losing her balance as she poses with the winners and this old footage is gold. Miss World 2019 Final Date, Live Streaming Online & Time in IST: Who Is Suman Rao? How to Watch Live Telecast in India, Know Everything About 69th Edition of Beauty Pageant Held in London.
The Energetic 1976 Win
It's amazing to see how the crowning moments have changed over the years. If you happen to look at the video of the Miss World pageant from 1976, you will realise how energetic and friendly all the contestants are when the winner is announced and it is a delight to see the girls cheering on for Jamaican winner, Cindy Breakspeare.
Check Out Crowning Moments from 1951 to 2016 Here:
Aishwarya Rai's Epic Reaction!
Aishwarya Rai bagged the epic title in 1994 and her crowning moment is one of our favourite ones. In a happy shock, Aish is seen flashing her happiest smile and walks on with immense grace after being crowned. What a beauty!
Priyanka Chopra's Confident Win!
Priyanka Chopra not only got emotional after winning the pageant at such a young age but also managed to look all confident after she wore the crown. The now-famed Bollywood actress and global icon was seen taking heavy breaths as she got emotional whilst wearing the crown but later walks off with immense confidence as she waves to the audience and we love it!
Miss World 2010 -Alexandria Mills in Tears on Being Crowned
On being crowned Miss World 2010, USA's Alexandria Mills is seen trying to control her emotions as she is left in tears. The emotional beauty on being crowned is seen trying to hold back her tears but can't. It indeed is one of the biggest moments and we understand how she could be overcome with emotions at the moment.
We hope you enjoy watching the crowning moments of some of not just Indian beauties including Aishwarya Rai Bachchan, Yukta Mookhey, Priyanka Chopra and Manushi Chillar but also other beauties from across the globe. The 69th annual Miss World competition or Miss World 2019 will take place on December 14 (Saturday). The main event of beauty pageant would commence at 7:30 pm IST (Indian Standard Time).