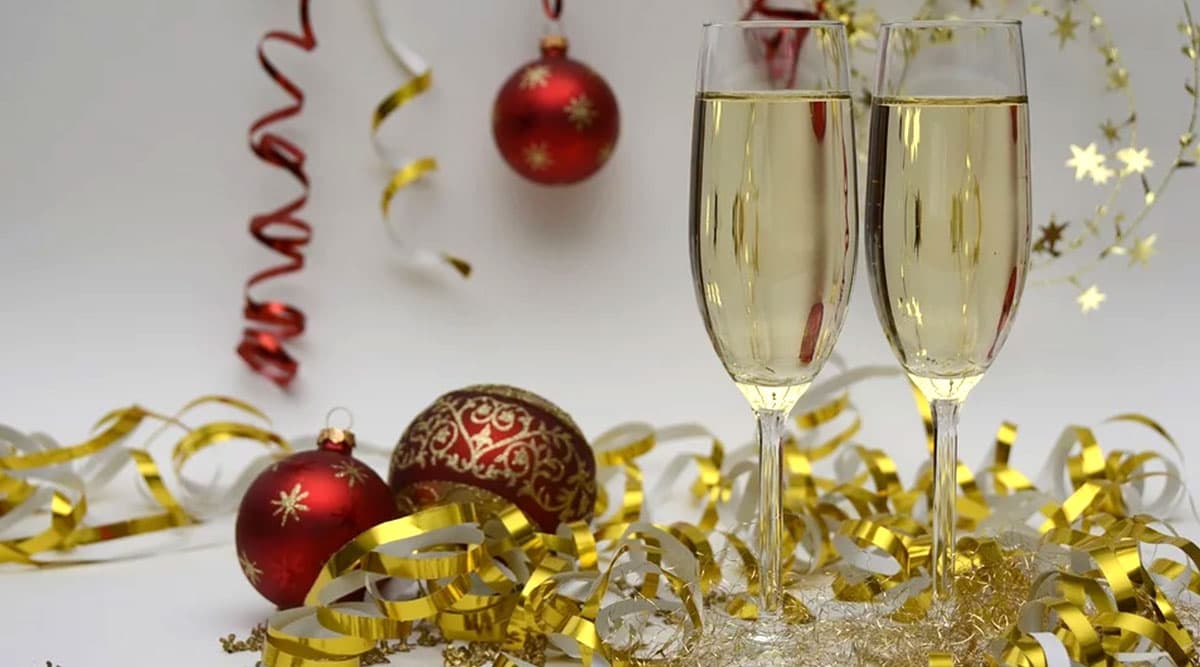 Happy New Year's Eve 2019, friends! The last day of the year 2019 is upon us and how. The New Year's Eve is one of those days where people party endlessly and celebrate the coming of the New Year. This year too, it will be no different. Most of your friends and family members would have already made their party plans on New Year's Eve 2019. Some of them might have random-sudden plans too. Nonetheless, there are a lot of people, who do not love to socialise, party, or hangout, rather, love to be single or with a limited number of people on such occasions. If you are looking ways and finding methods to celebrate the New Year's Eve 2020 differently and not just go out in a regular NYE party, then you need not worry as we have your back. Here, we bring you some of the most amazingly fun and alternative ideas to welcome New Year 2020 and celebrate New You. New Year 2020 Celebration Ideas: 5 Ways to Enjoy New Year's Eve at Home With Friends And Family. 
1. Make A Memory Box
How about writing a letter to your future self? You can make a memory box by stuffing it with things which made your year (2019) memorable. You can write notes by remembering the best parts of your year, which you would love to see at the end of next year.
2. Invite Your Friends Over for a Sleepover
What about a sleepover on New Year's Eve? A lot of people crave for sleepovers as they are not able to take out quality time around the year. However, New Year's Eve brings a perfect opportunity to have a grand pyjama party with your close friends or family members. 10 Reasons Why New Year's Eve Parties Are Overrated Not Even Worth the Hype!
3. Plan a Games Night
Or you can have a games night too. You can play all sorts of games – be it a board game, or some indoor activities. Some of the options to play on New Year's Eve are Monopoly, Uno, Truth and Dare, Treasure Hunt etc. What else could you want?
4. Go Camping Under the Stars
Camping under the night sky full of stars and that too on a chilly winter night is any adventurer's dream, leave alone if it's a New Year's Eve. The occasion is special and few people prefer it. A tent, few friends, a lot many memories, and a campfire in the middle could be one perfect New Year's Eve celebration.
5. A New Year, A New You
Begin your New Year 2020 with a new you. Instead of celebrating and partying out with your friends, you can clear and organise your messy and cluttered cupboard. You can play your favourite music in the background and also order delicious food. (Now, isn't that cool?)
6. Meet a friend – No, Video call them
You might have your partner or your friend living in another city or country, with whom you can connect on the New Year's Eve. Get on your Skype, Messenger, or you can also video call them on other apps and celebrate the occasion. A bottle of booze and loads of memories to share would be a perfect New Year's Eve, no? 
7. If All Else Fails, There Is The Bed
Don't feel like doing anything? Are you too tired to venture out? Or, are you too lazy to think of a plan? Well, you do not have to worry. You have your bed; you have your Amazon Prime/Netflix/Hotstar etc. subscription; order some quality food and wine and spend the New Year's Eve celebrating with yourself. New Year 2020 Best Places to Party: From Gokarna to Kasol, Here Are New Year's Eve Party Destinations on a Budget in India. 
Going out on a New Year's Eve can be hectic, expensive and boring as well. Hence, we have mentioned some cool alternatives for you to celebrate your New Year's Eve 2019. If you liked the ideas and are planning to choose one of them, do let us know in the comments section below as to how you are planning to celebrate the coming of New Year 2020. We, at LatestLY, wish you and your family a very 'Happy New Year's Eve 2019'.