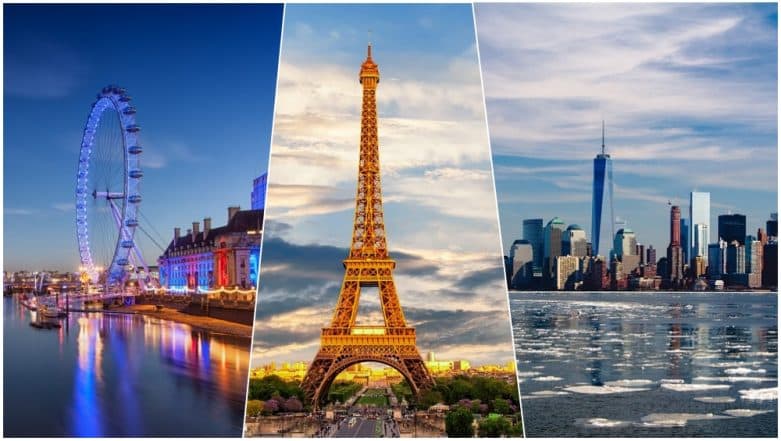 Photo sharing application Instagram has swayed today's generation so much that a lot of people discover travel destinations through the medium. And each year a list is made of the most Instagrammed destinations. The 2019 list for top 50 Instagrammed Destinations in the World is out and the UK capital London takes the top spot. After pushing the city of romance to the second spot, London is the most Instagrammed destination for 2019. At the third spot is New York. Other than these top slots, the most 'selfied' location in the world is Berlin. Incidentally, the title was previously with London.  In another category based on couple photos, the city of Mumbai ranks at the second position after Dubai. Planning Your Holidays? These are the Best Pictured Indian Tourist Destinations on Instagram.
These ranks are produced by Hoppa, a travel website which conducted a similar survey a few years ago. With close to 120 million hashtags, London takes the top spot of most Instagrammed destination of the year. Other destinations in the top 10 list are Dubai, Istanbul, Jakarta, LA, Barcelona, Moscow and Tokyo. Jakarta and Tokyo are the new entrants who have ranked in the top 10.
Hoppa has based its rankings on different categories like selfies, scenery, couple pictures, food all of which are popular hashtags used while uploading pictures on Instagram. Santiago in Chile is number one for scenic posts while Dubai takes the top spot for couple photos. Previously, Paris took the first spot, but couples seem to be ditching the city of love. Tokyo is the foodie favourite in the world. Rio de Janeiro saw the most number of sexually suggestive posts.
Along with the top destinations, they have also given charts of the subcategories and the number of photos that were tagged under each of them. Alcohol, group, shopping, wildlife, sexual, marketing are the other categories within the top Instagrammed cities. So if you are planning on your summer vacations and want an Instagrammable place, then this list should answer all your queries.