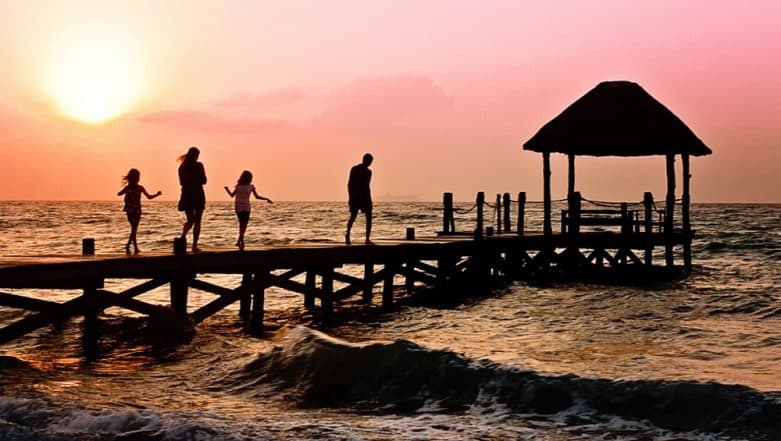 Planning a family trip is exciting but it can also be stressing if your kids are small. Travelling with children in tow means you have to well planned and cannot leave much place for risks or impromptu plans. But kids have a curious nature, which makes them more interested in exploring a new place. So going on a family vacation is a great thought but it also needs articulate planning from choosing a place to packing up. And this can be more stressful for the mother, so to ease it out, we give you some tips to make the most of your family vacation. Your children will be the best company and its about making it a memorable experience for them as well. Here are some tips for travelling along with children.
Travel Tips for Family Vacation With Kids
Space out your itinerary: While making an itinerary, keep extra space and time because it is hard to keep everything on schedule, especially with small kids. They may not get ready at the exact time and getting them ready takes your own time too. So keep some space out in your itinerary.
Do not overpack: Do not overpack the luggage, because the burden is going to come on you after all. So take limited stuff and carry more of innerwear and light clothes.
Find interesting places for children: Since you are travelling with children, make sure you have places that will interest them. Take them to a park, zoo, interactive zones. So research on your destination well.
Explain the trip: Before you venture out, explain your kids a little something about the places you are visiting, what they will see and what it is going to be like. Make them comfortable about the weather changes, surroundings, meeting new people around etc.
Carry snacks at all times: Carry munchies and candies with you so even if the children get cranky, you know how to convince them. Although do not make that a habit.
Include activities: Your children are not going to have toys to play around with while on a vacation. So include a lot of fun stuff that will keep them interested in learning something new. You could include an adventure park and encourage them to take part in the rides. Make them brave, inculcate a daring spirit so that they make it a memorable experience.
Keep calm: It is most important to always keep your calm in case anything does not turn out the way it should. If the baby start crying, take a deep breath rather than stressing out. Find ways to deal with the crankiness with a calm mind.
Enjoy: Last but the most important, just enjoy the experience. It is not everyday that you plan a family vacation so make the most of it. Make the best out whatever is planned and what remains unplanned. Remember to enjoy every bit like an experience.
These are just some of the things you should keep in mind while travelling with small children. It also depends on the age of the children. The older children are more aware and can do their own research. But you need to realise that since you've an upper hand you need to be prepared for all possibilities or a Plan B. So start with planning right and it will be an enjoyable one.