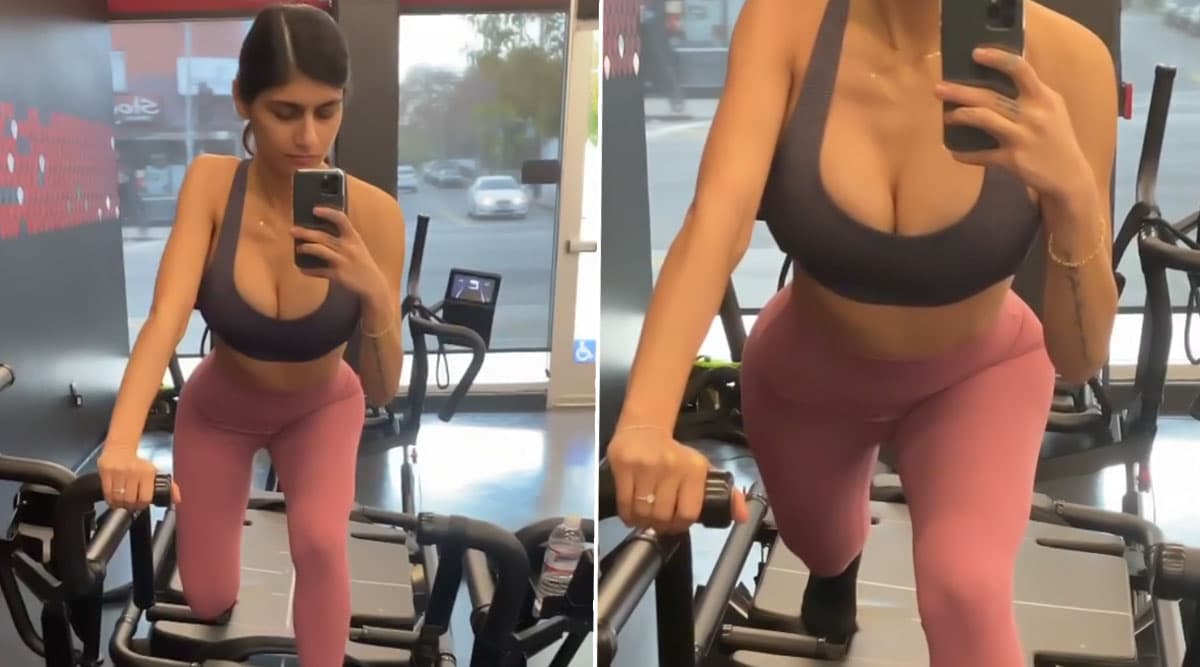 Mia Khalifa is totally in the mood for getting ripped this year. Since last Christmas its been all about the gym for former XXX queen. She has been spending a lot of time exercising and it shows. Just yesterday, she shared a video of herself from the gym, flexing her muscles and it is all the inspiration you need for 2020. In the video, the ex-Pornhub can be seen sweating it out while training her hamstring and glutes. She took a few minutes to flex her lower body muscles like a pro and boy, that's exactly what a dream looks like. Mia Khalifa can be seen on the Pilate Reformer machine at the gym flexing while also working on her hamstring and glute muscles. Pornhub Queen, Mia Khalifa Flaunts Her Chiselled Abs in the Latest Bikini Picture on Instagram and It Is GOALS!
The pornstar-turned-sports presenter, shared in the caption how she removed her resistance springs for this shot that she wanted to share with her fans. She wrote: "Took the resistance springs off so I could flex real quick". Well, looks like Mia Khalifa is going to rock it in her wedding gown with the perfect body that she is preparing. Btw, have you had the chance to check out her wedding gown trial video? Mia Khalifa's Video In a Wedding Gown And Tiara Will Make You Want To Get Married, Right Away!
Watch Video:
View this post on Instagram
Mia Khalifa is our forever favourite and not just us, despite her short-lived porn career, she still remains to be one of the most-searched stars on Pornhub. According to the Pornhub year in review, Mia Khalifa was the second most searched female pornstar following, Lana Rhoades, the XXX star who became the most searched for pornstar on Pornhub in 2019. Riley Reid was the third most searched.