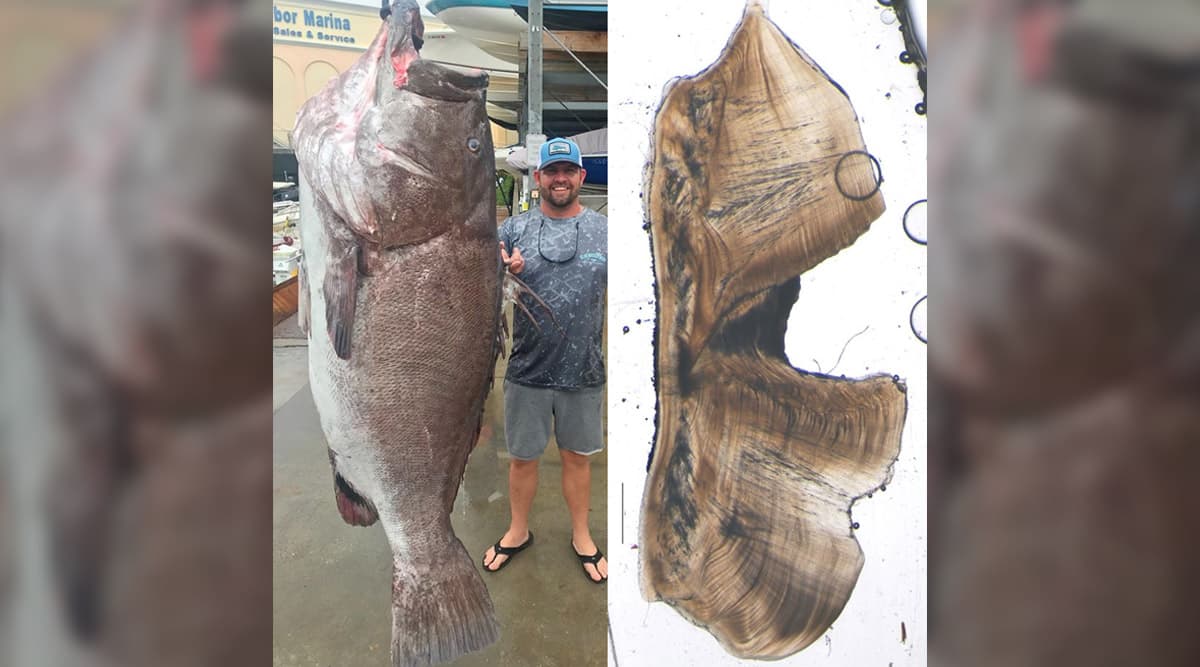 A massive fish weighing 350-pound was caught off the coast of Florida. The FWC Fish and Wildlife Research Institute revealed that the massive Warsaw Grouper was caught by a fisherman on December 29 in southwest Florida using the hook and line method. Its fish is believed to be 50 years old and is being referred to as a 'big old fish!' The research institute shared pictures of the fish on Facebooking saying that it is the oldest sample collected for their ageing program. Ancient Chinese Paddlefish, One of World's Largest Fish, Is Officially Extinct and There Is No Hope to Bring It Back!
This fish was originally caught by a group of men, including Jason Boyll. Celebrating their catch, Boyll took to Facebook saying, "What a way to end 2019!!! Absolute beast of a Warsaw grouper. Cheers to tight lines and good times in 2020 yall.  Fish onnnnnnn." They wrote, "This 350-lb Warsaw grouper was caught by hook-and-line on December 29th 2019, off Southwest Florida in ~600 ft of water." The research institute expressed how important it was to study the fish's otolith, or ear stone.  They wrote, "Acquiring the otolith from this fish was extremely valuable as samples from larger and older fish are rare." The FWC's website describes otoliths as, 'hard, calcium carbonate structures located directly behind the brain of bony fishes.'
Pictures of The 50-Year-old Fish Caught in Florida:
In the post, they further said that it is difficult to explain that Warsaw Groupers are different type of Grouupers based on their dorsal spines. They wrote, "Warsaw is characterized by an elongated second dorsal spine. They're the only grouper with 10 dorsal spines; all others have 11. Although adults usually occur in depths of 180-1700 ft, juveniles are occasionally seen around jetties and shallow-water reefs in the northern Gulf."
Although the FWC Fish and Wildlife Research Institute were surprised by the rare catch, they have asked people to be cautious against fishermen targeting Warsaw Groupers. According to the National Oceanic and Atmospheric Administration, Warsaw Groupers were identified as a 'Species of Concern' in 1997. The reason for the decline in their population is said to be due to fishing and bycatch. The NOAA wrote, "Fishing is primarily by hook and line and the species is caught incidentally in the deepwater snapper/grouper commercial fishery. Almost all of the catch is in the Gulf of Mexico."