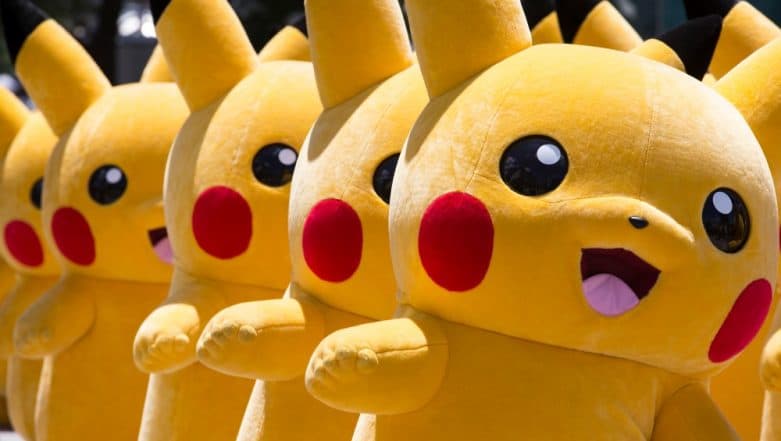 Artist RJ Palmer, would transform his favourite Pokémon characters into dinosaurs. It was his hobby and grabbed a lot of social media attention with some of his works going viral. Palmer has been doing this since the past six years and has been quite popular among Pokémon fans on the internet. And now his sketches which are nothing less magical landed him a job at Detective Pikachu movie!
Palmer who worked at Ubisoft's San Francisco studio spent about seven months on the movie in 2016-17. He worked on many of the Pokémon designs bringing his imagination to reality on the screen. The recently released trailer of Detective Pikachu was received among praises from fans and followers. Detective Pikachu First Trailer: Ryan Reynolds Sounds Good But The Live-Action Pokemon Is Borderline Creepy.
Ask how he got the job and he tells Kotaku that the production designer Google searched 'realistic Pokémon' and saw a link to his work on the site. He was thus shortlisted to design concept art for monsters in the movie. The movie seems to have refurbished the characters with Pokémon having more fur. On a closer look, you will realise that Charizard does resemble Palmer's work, You can check some of Palmer's earlier Pokémon work on his DeviantArt page or here.
Here is Detective Pikachu's trailer:
Detective Pikachu is scheduled to release in May 2019. Ever since the trailer was shared online, fans have been thrilled for the movie. Fans took to social media saying that the trailer had a lot of surprise elements in it. The movie revolves around a mystery puzzle game in which Tim Goodman, a young boy along with an intelligent Pikachu is on s mission to find his missing father.