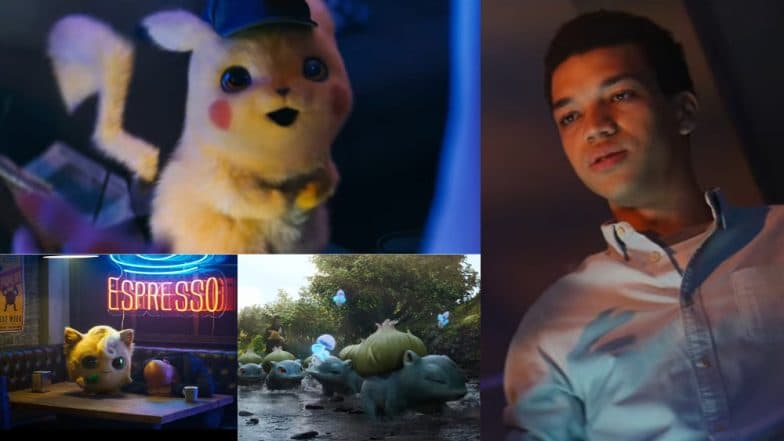 Just when you least expect, you are offered something. And it doesn't matter whether you want it or not. You'll still get it. Legendary Pictures in collaboration with The Pokémon Company have done just that exact thing by releasing the first trailer of the upcoming Detective Pikachu movie. Starring Ryan Reynolds as the furry little Pokémon-next-door, the live action version is a little creepy, if anything else. Before we jump onto the bandwagon of what makes the live action just like any other live action movies of animes, let's give you a brief of what the story of Detective Pikachu comprises.
Detective Pikachu follows the life of a young simple boy, Tim (Justice Smith), who is paired up with a talking Pikachu, a Pokémon who offers to help him find his missing father. Turns out Pikachu was the partner of Tim's father so the lineage of talking Pikachu to be paired with Tim makes pretty good sense. So far that's all we can gather from the trailer. Ryan Reynolds Drops A Sarcasm-Coated Comment On Blake Lively's This Hot Photo – View Instagram Post
Now, about the creepy Pikachu and other furry Pokémon. An ambitious project as it may be, the furry live action versions of Pokémon are a teensy bit creepy. Pikachu literally looks like a version of Winnie The Pooh thanks to all the fur. Perhaps that's how they imagine the Pokémon to be in real life? Anyway, check out the trailer below.
Reynolds voices Pikachu as he would to his Deadpool character. Like when you hear Ryan Reynolds as the voice of Pikachu, you are convinced that the cute fuzzy little Pokémon we've watched as we grew up is going to be R-rated. Not that it can be confirmed as of now. But we definitely think that a movie with Reynolds keeping his language on check is like asking for a suave Psyduck. What, didn't that just happen? The film is slated to release next year.