As political workers, observers, analysts, as well as the general populace await the decision on who will be the next Chief Ministers of Madhya Pradesh, Chhattisgarh and Rajasthan, the Congress has asked those in anticipation to distract themselves with an online game taking jibe at Prime Minister Narendra Modi over the alleged corruption under his tenure.
While the Congress high command remains engaged in realpolitik -- to finalise three CM names among half-a-dozen aspirants -- the party's Twitter handle took a swipe at the ruling BJP in a lighter vein. Reports Say Names of Ashok Gehlot, Kamal Nath, Bhupesh Baghel Finalised; Suspense to End Soon.
Wait and play the game - Here's what the Congress tweeted: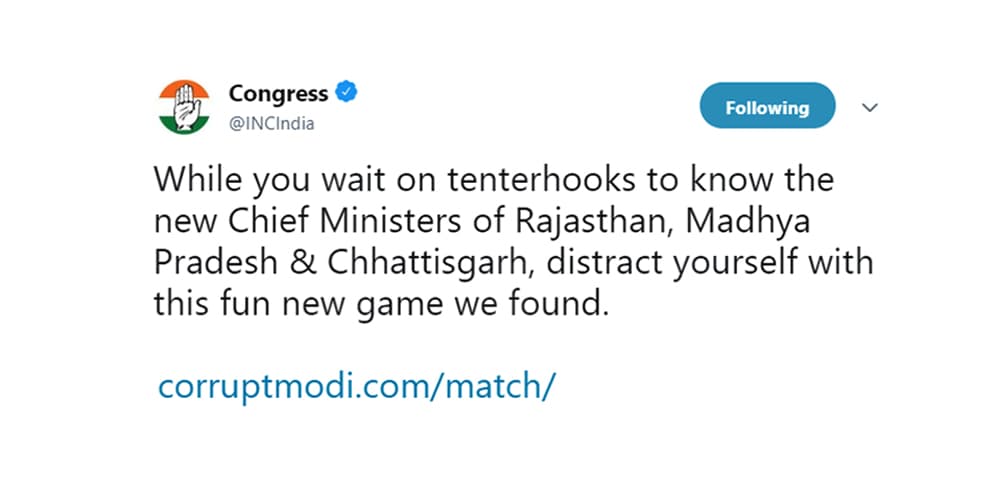 The game whose link the Congress posted on social media could be played here: www.corruptmodi.com/match/. Titled as 'Corrupt Modi Match', the game displays before you a pack of cards, which will be unlocked on being correctly matched.
On turning each card by click of the mouse, it reveals an alleged scam perpetrated under the Modi government. The game continues till all the cards are matched in the required order.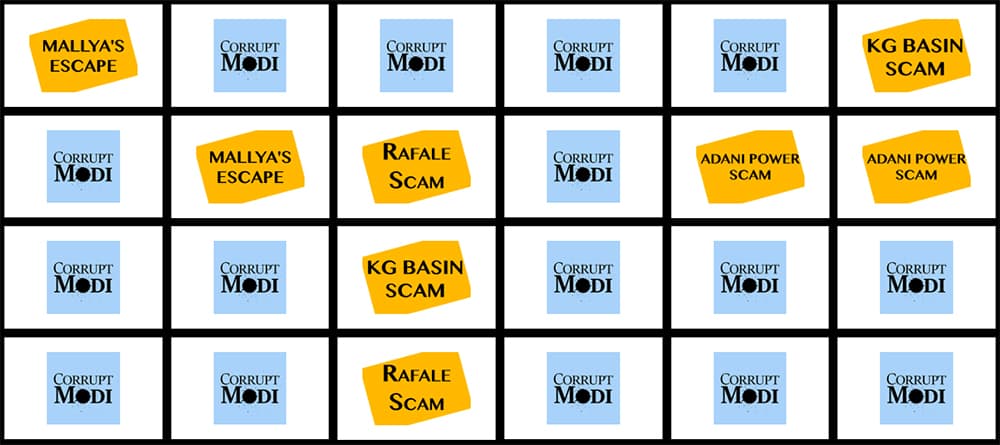 The online game, released by the Congress IT Cell, is likely to evoke a sharp reaction from the Bharatiya Janata Party (BJP). The latter has already charged the Congress of "defaming the Prime Minister" frivolous accusations. Top Ministers of the Central government had voiced their dissent on the "chowkidar chor hai" slogans raised during the poll rallies of Congress chief Rahul Gandhi.
Disclaimer: The article is not written to hurt the public image of any individual mentioned in the article. We at LatestLY do not intend to hurt or insult any person's sentiment involved. We hope the following piece of information amuses you as much as it did to us.