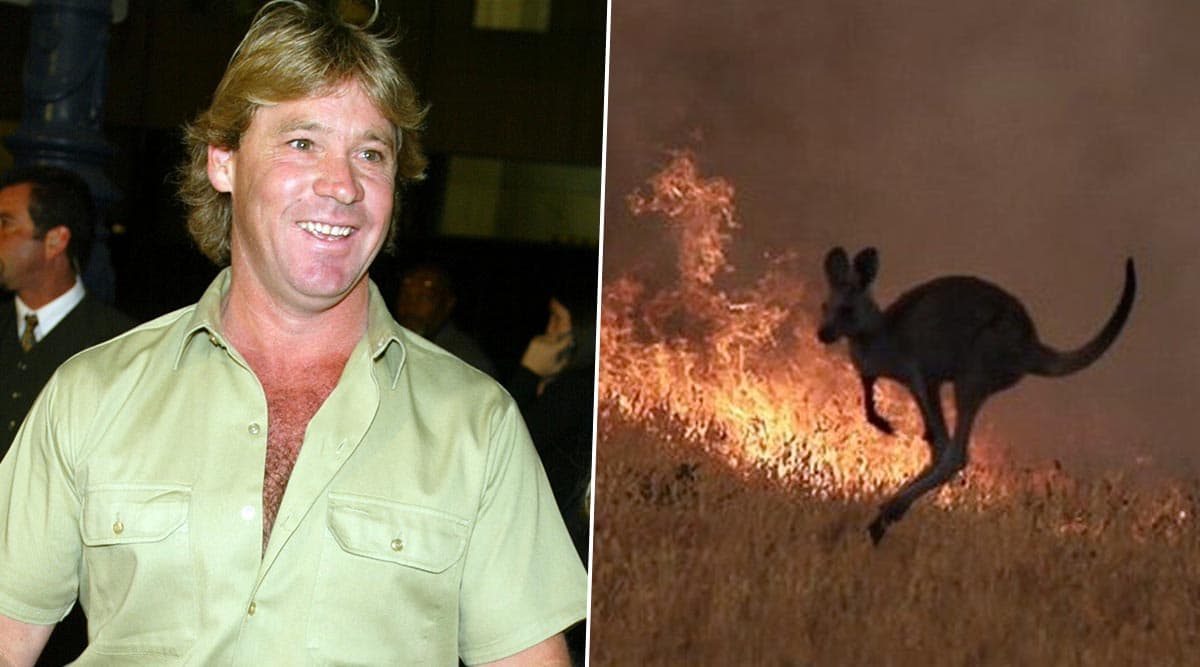 Australia is struck by one of the worst wildfires ever in the history of seasonal bushfires. With a lot of livelihood at stake, serious property damage and loss of life, about a million of animals are feared dead. Heart-wrenching videos and images of severely burnt animals dead or in the process of rescue are being shared every day on social media. Among all of this, a very heartwarming cartoon by Georgia based artist Sharnia-Mae Sturm depicting the situation is going viral. In her cartoon, she showed Steve Irwin, the late crocodile-hunter welcoming all these animals to heaven. Irwin is shown with his arms all open and the text reads, "Don't worry little guys! I'll take care of you!" Steve Irwin's Kids Continue His Legacy by Saving More Than 90000 Animals, Many Are Victims of Destructive Australia Bushfires (View Pics).
Sharnia-Mae Sturm from Atlanta, who goes by the name SketchyKoala posted this picture on New Year's Eve to draw attention to the burning fires. Over the last few days, the cartoon is being widely shared on all social media platforms and going viral. The cartoon features kangaroos and koalas with their babies, reptiles, and birds all looking sad while Steve Irwin is on his kneels ready to welcome them all. She posted the picture on her Facebook page and wrote a beautiful tribute to the animals who have lost their lives. "I hope all the animals who couldn't make it are now in heaven with Steve Irwin, being taken care of, and not having a care in the world or memory of how they got there. Rest In Peace fuzzy babies, we will miss you," she writes. Australian Bushfires: These Kangaroo and Koala Rescue Pics and Videos Will Leave You in Tears.
Check Out The Viral Cartoon Artwork on Australian Bushfires:
Her artwork was inundated with so many likes and comments that her Instagram account got deleted. Now the artwork is getting all the traction on Facebook with over 30,000 shares and 17,000 plus reactions. A lot of users commented how this beautiful piece made them teary-eyed. She is getting all the praise for illustrating the crisis-like situation so beautifully. It indeed goes a nice angle to all the dead animals being taken care of by the late animal conservationist.