The fire in Karnataka's Bandipur Tiger Reserve was finally doused five days after it broke out. The Indian Air Force helicopters along with firefighters worked together in Chamarajanagar district to bring the fire under control by pouring gallons of water. Meanwhile, fake pictures showing animals charred to death claiming to have died in the fire is going viral on social media. Photos of dead rabbits, snake, orangutans, a flock of sheep are being forwarded widely on WhatsApp and Facebook.
However, these pictures are not real and some of them is being shared online since 2015. The photo of the burnt rabbit was clicked during the wildfire in California, the USA which began on November 8, 2018. It was captured by Chris Rusanowsky from the Zuma Press. California Wildfire Takes Heavy Toll on Animals Despite Massive Rescue Operations; Heart-Rending Pictures Go Viral.
Here is a Facebook post which claims the photos of the dead animals are from Bandipur National Park: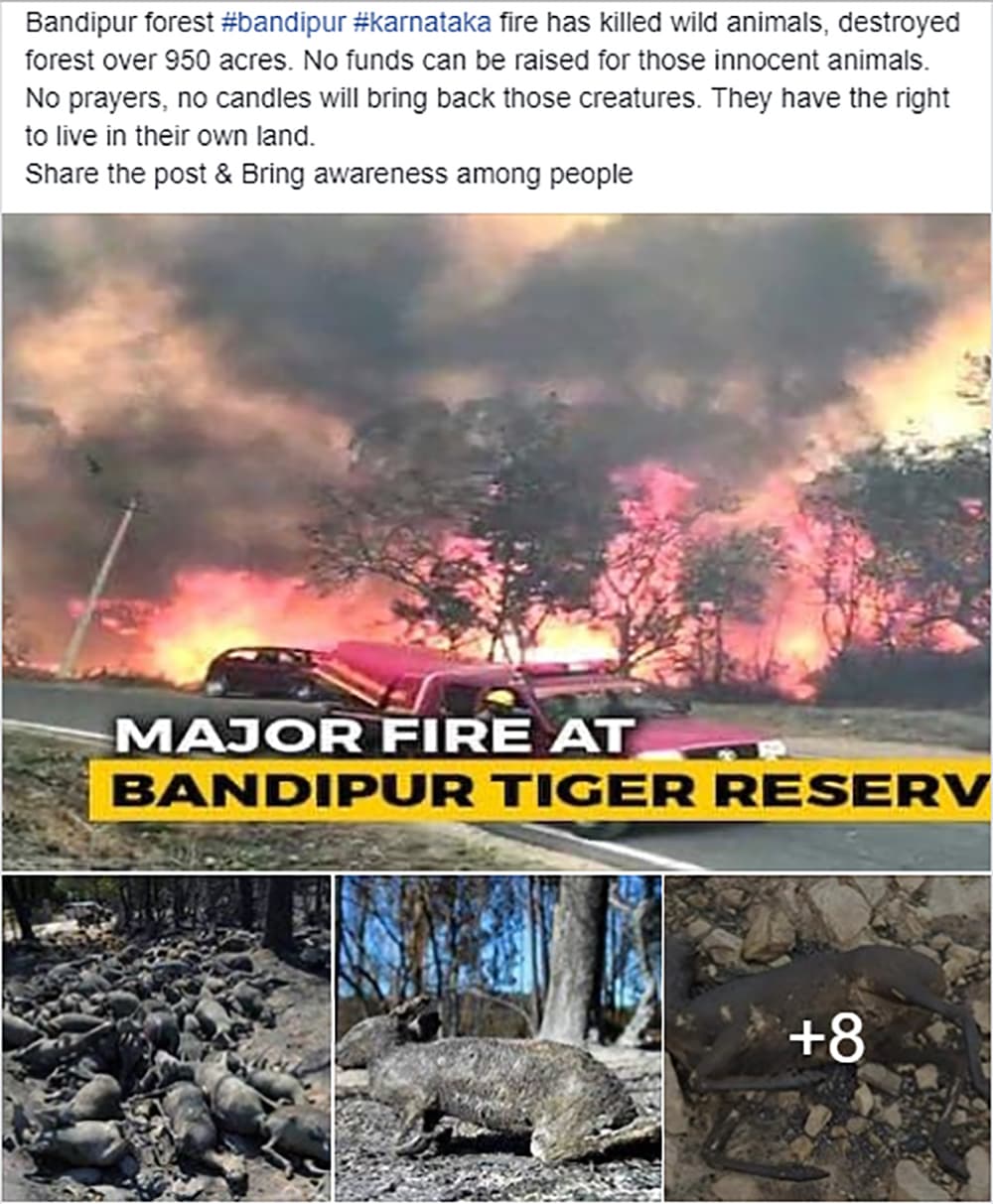 According to international news agency AFP, the photo of dead endangered Bornean orangutan was clicked in February 2016 during a forest fire in Kutai National Park in Borneo Island, in the East Kalimantan province of Indonesia. Moreover, orangutans are not found in India, they were generally seen in Sumatra and Borneo. Fake News Alert! Video of Remote Controlled Turbine Jet Shared as 'Rafale Jet' Footage Online.
Here are the fake pictures of dead animals going viral: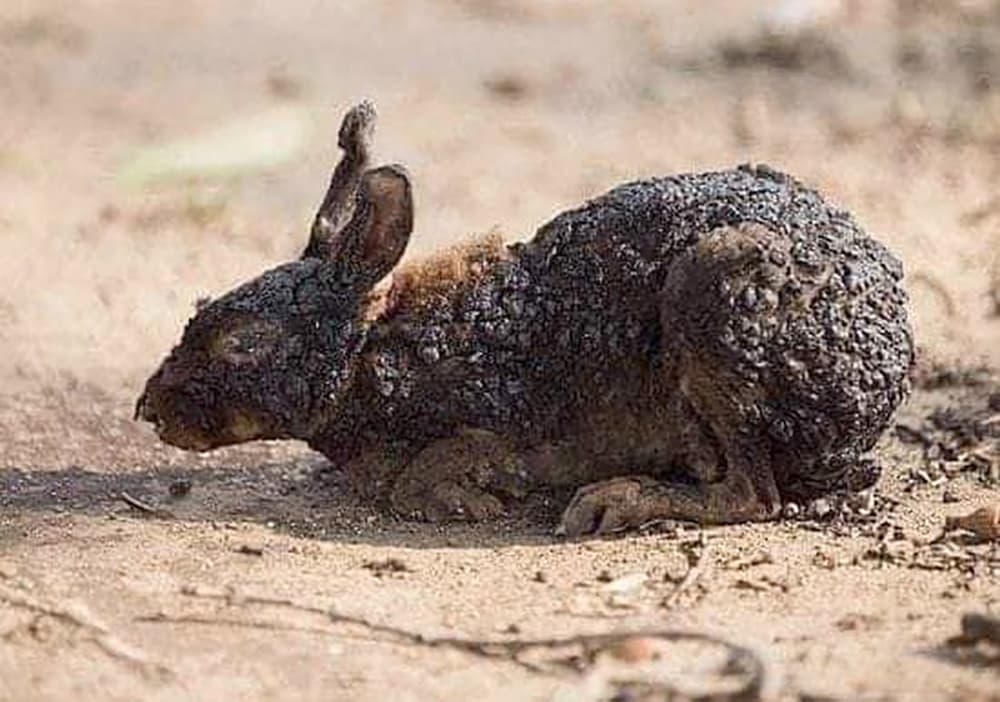 The photo of dead sheep was clicked by AFP photographer Lluis Gene in 2012 when a wildfire gutted trees in Darnius, close to the Spanish-French border.
In recent times, fake pictures and videos claiming to be from different incidents go viral on social media. Under the carpet of anonymity, these images not originating from the source they claim has even resulted in unrest and disputes in societies.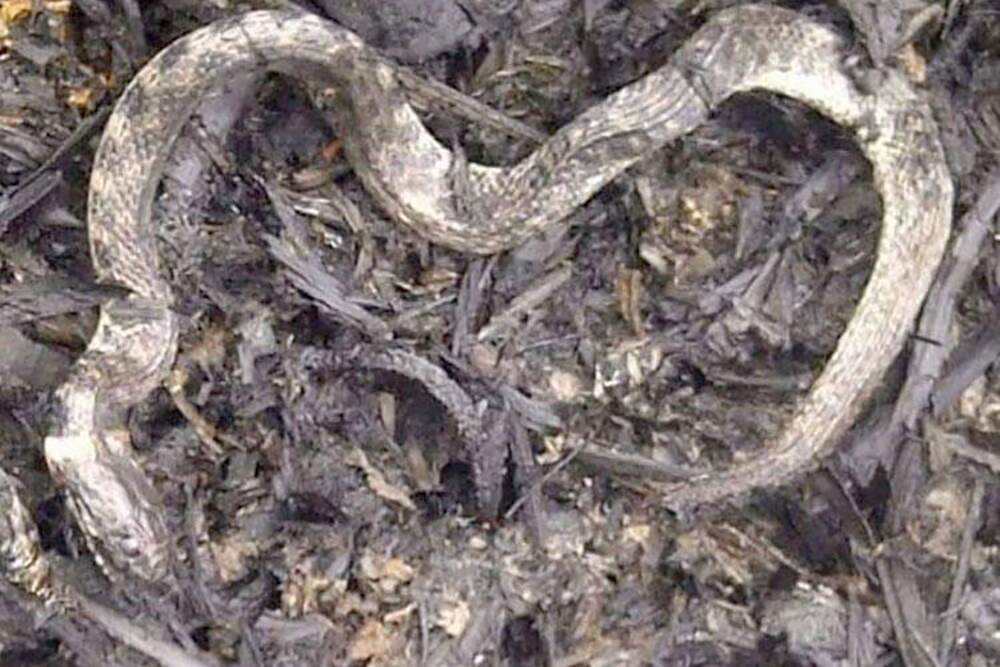 As WhatsApp was used as an easy medium for the circulation of such fake news, the messaging app reduced the number of forwards a person can make in a day in India. While that reduced the use of WhatsApp for forwarding such content, fake news continues to be shared widely on different social media platforms.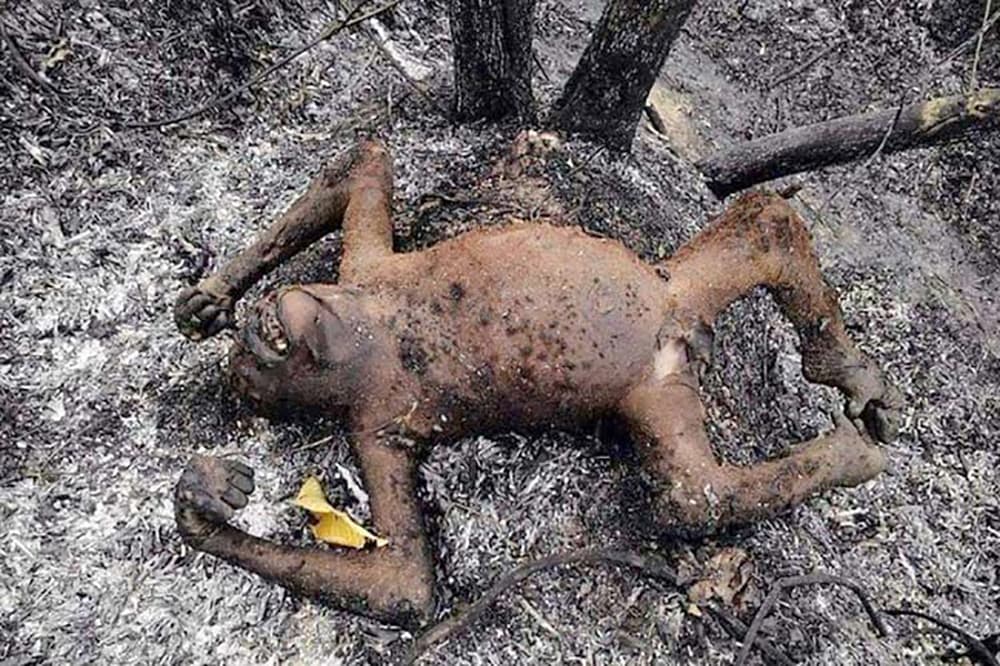 The News Minute quoted Punnati Shridhar, Principal Chief Conservator of Forests (Wildlife) as saying, "As far as we could see, there were none. The animals usually move away seeing the heat. There is a lot of cooked up things in social media." Shridhar also maintained that the main tiger reserve was intact any dead animals were not seen until now.
The forest department is now looking into the cause of the fire. According to officials, five to six feet tall dry grass had come on large swathes helped the flames spread. According to reports, hundreds of acres of forest area have been destroyed in the fire. With acres of land being gutted, huge damage and loss to the wildlife are also expected.
(The above story first appeared on LatestLY on Feb 27, 2019 01:57 PM IST. For more news and updates on politics, world, sports, entertainment and lifestyle, log on to our website latestly.com).