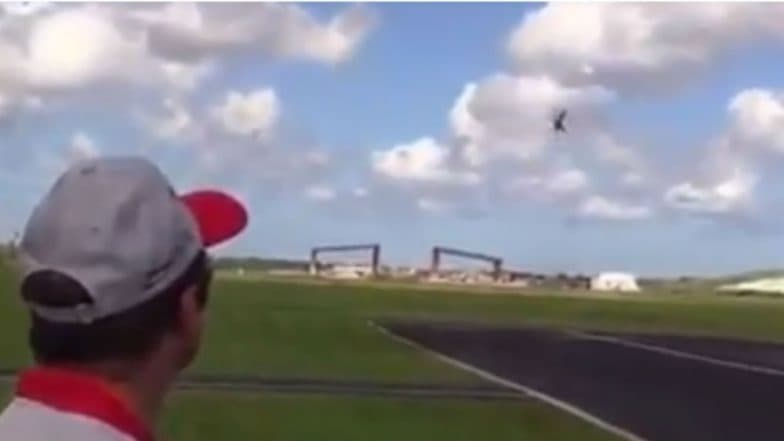 Bengaluru, February 25: The Rafale aircraft dominated the headlines at the recently concluded Aero India Show 2019. It was the center of attraction and grabbed eyeballs. However, a viral video showing an aircraft doing fantastic stunts which was claimed to be Rafale, has turned out to be fake video. What is Rafale Deal? All You Need To Know About French Fighter Jets Which Has Pitted Congress, BJP At Loggerheads.
India Today Anti Fake News War room (Afwa) reported that the video going viral on social media claiming Rafael jet doing the stunts is false and that the jet in the video is actually a "remote controlled turbine jet toy plane." Rafale Deal Controversy: AK Antony Slams Modi Government For Buying 36 Aircraft Instead Of 126; Defence Minister Hits Back.
The misleading video claiming Rafale doing the spectacular stunts were shared on several Facebook pages. Umesh Mihani, Chandran Raj and Syed Amanulla shared the video on their FB pages.
The caption captured "That's Rafale Fighter plane for which India has done deal with France ! Don't miss the ending - Awesome !! Your heart in your mouth OMG !"
See the Video Below:
The above video was posted on the Facebook pages with the same caption. However, on closer inspection, it can be seen that a man holds a remote-controlling pilot and designer Quique Somenzini with the toy aircraft. The video has proved to be fake.
Fact check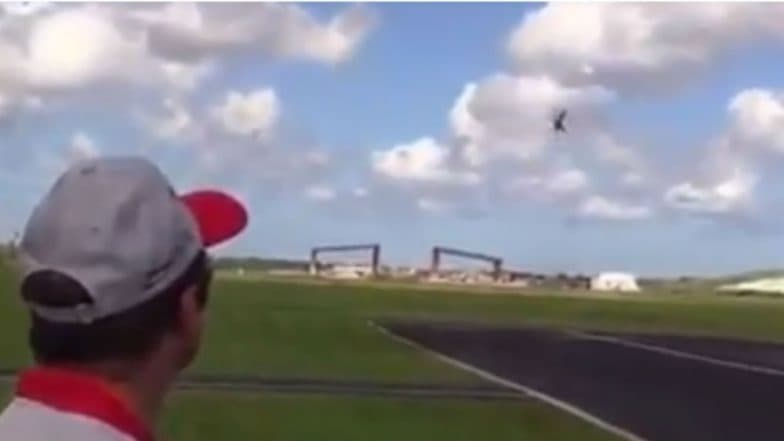 Claim :
A video doing rounds on social media shows a jet doing amazing stunts and it's claimed that the jet is Rafale.
Conclusion :
However, on close inspection, it is proved that the jet in the video is not Rafale but in fact a toy aircraft controlled by a remote control.