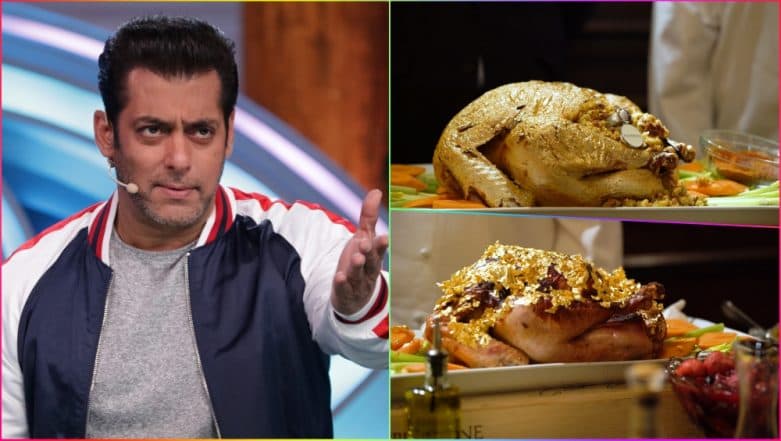 One of the most-cherished days celebrated by Americans is Thanksgiving Day. Celebrated on the fourth Thursday of November, Thanksgiving 2018 falls on November 22. Thanksgiving Dinner is an integral part of this national holiday, which sees family gatherings, fine-dining and a lot of socialising. On that note, let us ask if you know what's the price of the world's most expensive Thanksgiving 2018 Dinner? Here's a little hint: It is two times the prize money offered by Bigg Boss 12. Funny Thanksgiving 2018 Food Coma Memes That Are So Real That They'll Make Your Stomach Hurt….From ROFLing
When speaking of Thanksgiving, the first thing to cross our mind is the delectable turkey resting on the dinner table with side dishes such as mashed potatoes, chicken pot pie and fruit cake surrounding it. Thanksgiving Turkey is undoubtedly the 'King' of scrumptious dinners. Everyone loves splurging on hosting a traditional Thanksgiving dinner for their family and friends. But Old Homestead, a New York City steakhouse is challenging the impossible. Thanksgiving Memes 2018: These Memes Will Make You ROFL While Your Drool Thinking of Roast Turkey.
At USD 150,000, which is approx. One crore six lakh rupees in Indian currency, Old Homestead is presenting a fine Thanksgiving dinner! Do not rub your eyes in disbelief for dinner is indeed priced at a little above one crore. Needless to say, it is World's Most Expensive Thanksgiving 2018 Dinner made with finest of ingredients, such as organic turkey costing USD 135 per pound, sprinkled with gold flakes, truffle and keys to a 2018 Maserati Levante inside it. The NYC steakhouse has given a new meaning to the concept of fine dining. And this is not their first time.
In 2017, they had prepared a USD 76,000 (approx. Rs 53 lakhs) Thanksgiving Dinner to enter the records book as the Most Expensive  of the time. This time around, they doubled the figures and how! Let us give you a little breakdown of the complete dinner that is prepared for 12 people. Apart from the organic turkey, it includes USD 475 (Rs 33574)-a-pound pork from Japan, USD 2,500 (Rs 176703)-a-pound white truffles, USD 700 (Rs 49477)-a-pound black truffles. There's also a reserve Pappy Van Winkle bourbon, priced at USD 3,300 (Rs 233247) a bottle. Basically, there are too many costly things that are not for you *Wicked Smile*
World's Most Expensive Thanksgiving Dinner (Watch Video)
After so much of gyan, I hope you would have guessed how much the prize money of Salman Khan's Bigg Boss show's current season – Bigg Boss 12 is. At Rs 50 lakhs, the prize is half the cost of this crazy expensive Thanksgiving Dinner. It is 50 lakhs and that too when the season started. In fact, the Bigg Boss 2018 prize money has been reduced to 40 lakhs. Can you believe it? The one-time meal for 12 people is more than the prize money those 12 or so contestants in that madhouse is fighting for! Such is life.