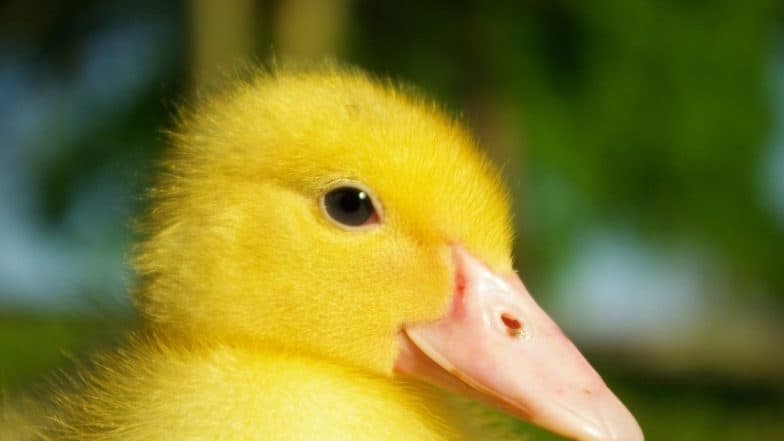 A British teenager hatched a duckling from an egg bought from Waitrose supermarket. 14-year-old William Atkins decided to hatch an egg from the supermarket under the right conditions and after 28 days, a duckling was born. The boy who is from Sutton Coldfield in West Midlands bought Gladys-May's Braddock Whites free-range duck eggs at £2.30 (Rs 212) and an incubator from eBay for £40 (Rs 3,694). He placed the egg in the incubator in his bedroom and couldn't believe it actually hatched.
Daily Mail quoted William as saying, "The duckling is absolutely adorable and already making little quacking noises. I am amazed a supermarket egg has actually hatched. But also really excited." Talking about the whole process, he says, "I got the idea after a family discussion about whether it would be possible to hatch a supermarket egg as they are not supposed to be fertilised." Birds Found Blushing Like Humans! Scientists Believe It's Their Way of Communicating.
The duckling was hatched three weeks after William placed it in the incubator. William lives with his parents and brothers. He said, "After doing some research I read about someone who'd managed to hatch a quail's egg. But despite buying supermarket quail eggs nothing happened. So I thought I would try with hens' eggs and ducks' eggs, buying half a dozen of each." Madagascar Pochard, World's Rarest Bird Thought to Extinct for a Decade Comes Back to Natural Habitat With the Help of Rescue Teams.
He also said, "I love anything to do with wildlife so no one took much notice when I started incubating the egg. They were stunned that I hatched one though – especially mum, who is not sure about me keeping a duckling in my bedroom." He is planning to call the duckling Jeremy or Jemima once its sex is determined. Indonesian Boy Claims to Have Laid 20 Eggs in Two Years, Watch Video.
Meanwhile, Clarence Court which produces eggs said that chances of an egg hatching form supermarket eggs are "remarkably slim". People have successfully hatched eggs from supermarket-bought eggs in the past too. In 2016, a man in the Netherlands had hatched quails from supermarket bought eggs.