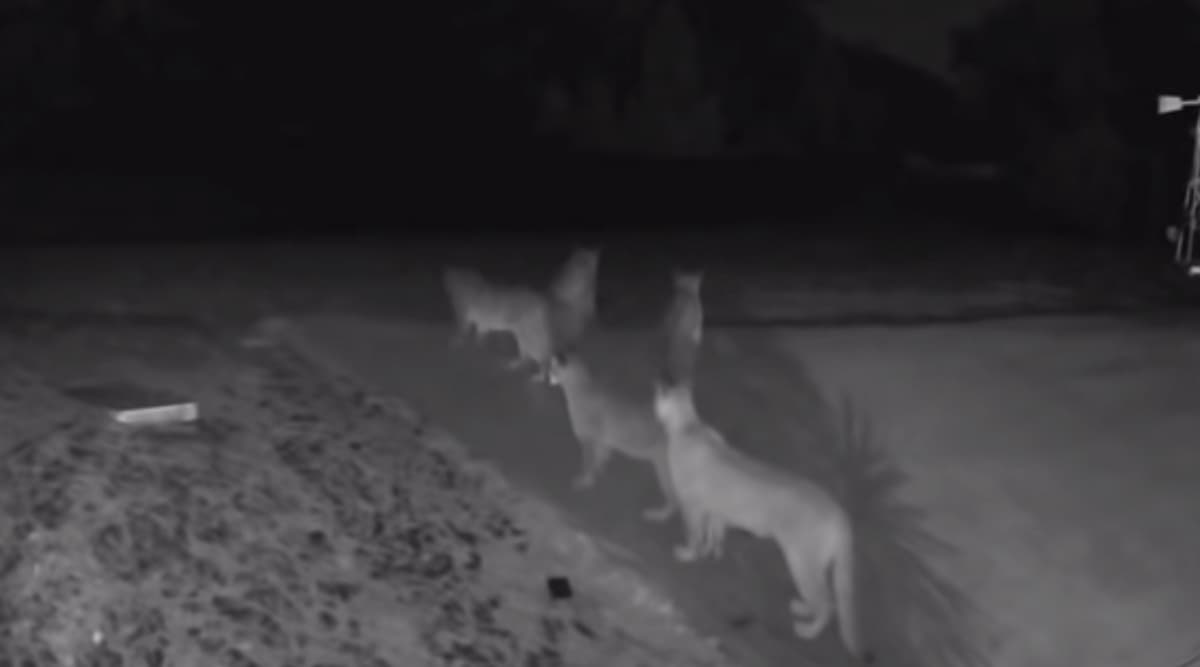 Sacramento, January 16: In a rare sighting, five mountain lions were spotted together close to the El Dorado National Forest. The big cats were captured in the footage through a home surveillance video. The clip was recorded at the edge of the forest in east Sacramento and was aired by media outlets on Wednesday. California Woman Punches Mountain Lion That Tried to Attack Her Dog.
The video shows one of the cougars is bigger than all others, which suggests that she was the mother and the others are progeny. Experts who have viewed the footage are divided over this observation. While some have agreed that the lions could be of the same litter, others have questioned the assumption that all five grown up lions would stay clubbed.
According to Peter Tira, spokesman for the California Department of Fish and Wildlife, mother lioness often chase away their cubs after they turn a year-old. It is unlikely that it would be leading a pack of five lions. Secondly, he points out, a lioness raises, at most, three cubs together.
Watch Video of Five Mountain Lions Spotted Together
Irrespective of whether the mountain lions are of the same litter or not, them being sighted together is considered as "extraordinary" moment by environmentalists based in east US. While not much is known about the behaviour of mountain lions in California region, it is expected that the growing use of home surveillance video would bring out more details about their behaviour and activities.