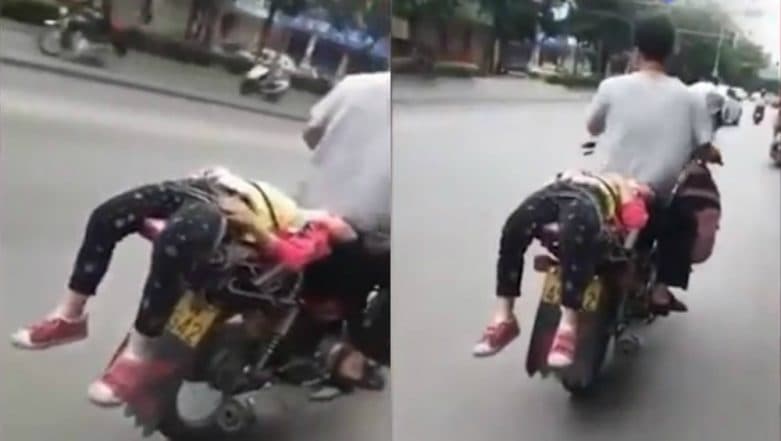 Children often make excuses and try to convince their parents of not sending them to school. While some fall for bribes from parents, others are just reluctant. No matter whatever you tell them, they remain stubborn and are not ready for any talks. What do you as parents do in that case to ensure your school goes to school? Whatever you try to do, please be don't like this father from China.
A video going viral on Chinese social media shows a little girl being on the back of a motorcycle as her father rides it. According to a report in Shanghaiist, the father had forcefully tied his daughter with a rope to the bike and was on his way to drop her to school. The man did that as the child was obstinate against going to school. The video shows her body being tied up while her legs dangling near the rear wheel of the bike.
According to the report, the video was recorded in Yunfu, China's Guangdong province. Chinese internet users slammed the man after the video was widely shared on social media.
Here is the video:
He was tracked down by the police who left him after a strict warning. Social media users referred to him as what bad parenting is all about. Reportedly, a similar incident happened in Uttar Pradesh in 2015 when a father tied his daughter to bike and took her to school. He did so as she was not ready to go to school during exams. He was arrested by the local police and later freed on bail.