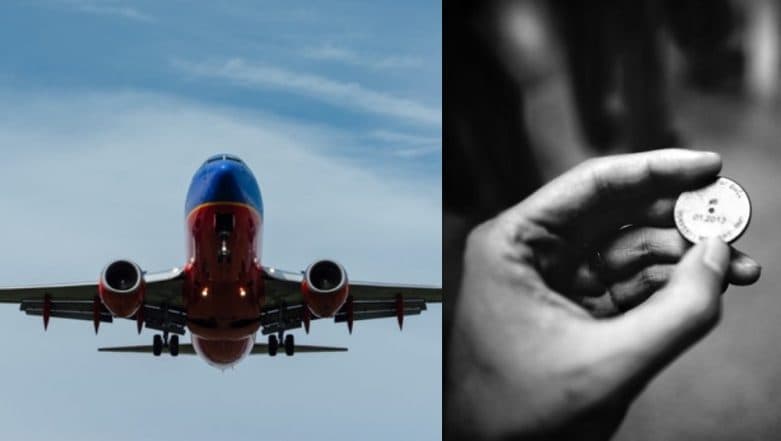 A Chinese airline is going to sue a passenger who threw coins into the plane's engine before take off. A 28-year-old Chinese man admitted to throwing coins into the engine for good luck. The incident happened on a Lucky Air flight going from Anqing in Anhui province to Kunming in east China. Flight 8L9960 had to be grounded and eventually be cancelled causing delay to 162 passengers onboard. Lucky Air on Friday said that the incident cost the airline nearly 140,000 yuan (Rs 14,85,200).
Lu threw two one yuan coins which were found by the ground staff. In a statement, Anqing police said that the man was travelling with his wife and one-year-old child from Anqing Tianzhushan Airport. He threw coins into the engine for good luck hoping for a safe journey. Lucky Air in a statement said, "The incident caused a direct economic loss of nearly 140,000 yuan, and our company will press charges against the passenger in accordance with the law." Male passenger on Air France Flight Strips Down to Underwear; Shocked Co-Passenger Tweets Live Pictures.
After ground staff discovered the coins, authorities detained the man for seven days. Rest of the passengers were flown to Kunming City the next day. Had the engine sucked up the coin, it would have been severely destroyed. Lucky Air has urged passengers to avoid such behaviour that could cause trouble for a lot of people. A similar incident occurred in 2017, when an 80-year-old woman threw coins at a China Southern Airlines flight hoping for a safe flight. It resulted in a five-hour delay and costed the airlines one million yuan.