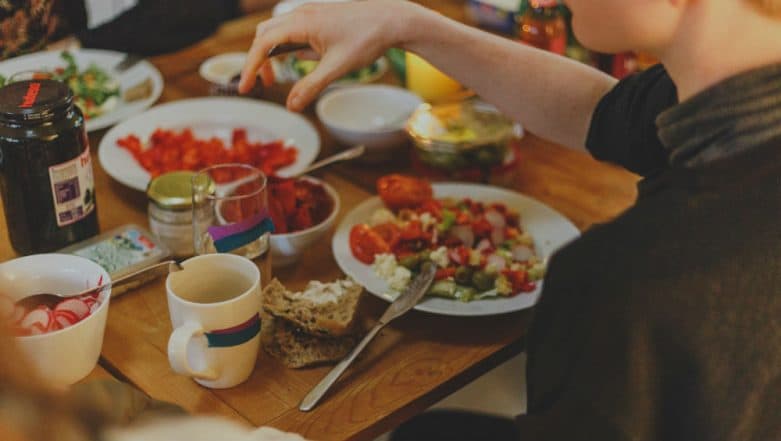 A restaurant in China will give you discount if you can squeeze in through their gate made of metal bars. Skinny people who manage to get in through the golden-coloured bars will be able to relish their food at an offer price. Before you conclude that they are biased, it is a promotion campaign for people to keep their weight in check. The owner of the eatery, Zhao Lang said that they came up with the idea after being inspired by similar internet challenges. Lang said it could also be considered a warning to those who are supposed 'overweight'. Videos and images of people trying to get through these marks for free food and drinks were widely shared on the social media.
There is a sign marking the width of the bars and the discounts associated with it. Guests who can enter through a 15 cm gate in the gate will be served customers free food and beer. For those who manage through the smallest gap, free meal and free drinks will be served for the entire table. Five beers will be won by those who can squeeze in through the 18 cm long gate.
And if you can't fit in through any of these, then there is 25 cm long gate, on successfully going through which will gain you a free beer. There is also a 30 cm long gate, squeezing through which you will get no food or drinks, but a message that reads, 'Your figure is just average - you shouldn't ask for more.'
The pair of bars that is 'exceptionally wide' according to Lang asks the question to the customer: "Are you sure you should be drinking beer?" Daily Mail quoted Lang as saying, "At least one person can make it through the narrowest set of bars every day. They are all female customers.