Daniel Sturridge went furious and deeply saddened after his favourite pooch, Lucky Lucci was kidnapped from his Los Angeles home. The former Liverpool striker soon took to Instagram pleading the thief to return his dog. He even promised to give USD 30,000 as a reward to whoever helps him to reunite with his pet. The footballer's plea was heard and soon after his Instagram video went viral, a man from South LA, informed him to have found his canine. Soon, the duo was reunited, but the US man, who is identified as a rapper by profession claims that the prize money was a lie and that he had received no reward for finding Lucci. Daniel Sturridge's Dog Is Kidnapped! Former Liverpool Striker Pleads Thief to Return His Beloved Pooch in a Viral Instagram Video. 
On July 8, 2019, the footballer was devastated after he returned to his LA house. He could not find his Pomeranian pet. In the viral Instagram video, Sturridge showed the broken glass in his ransacked, pleading to his 3.5 million followers to immediately contact him, if they happen to identify his pet. The footballer later, put an Instagram story, promising the sum as a reward to whoever finds Lucci. But it all seems to be a lie. If rapper, Killa Fame's tweets are to be believed, Sturridge did not pay any sizeable for reuniting the footballer with his pet. In a viral tweet, which is now deleted, Fame wrote, "I have found the dog... $30,000 was just a lie," with pictures of his nephew, Lucci and Sturridge.
View Twitter Screenshot of Killa Fame: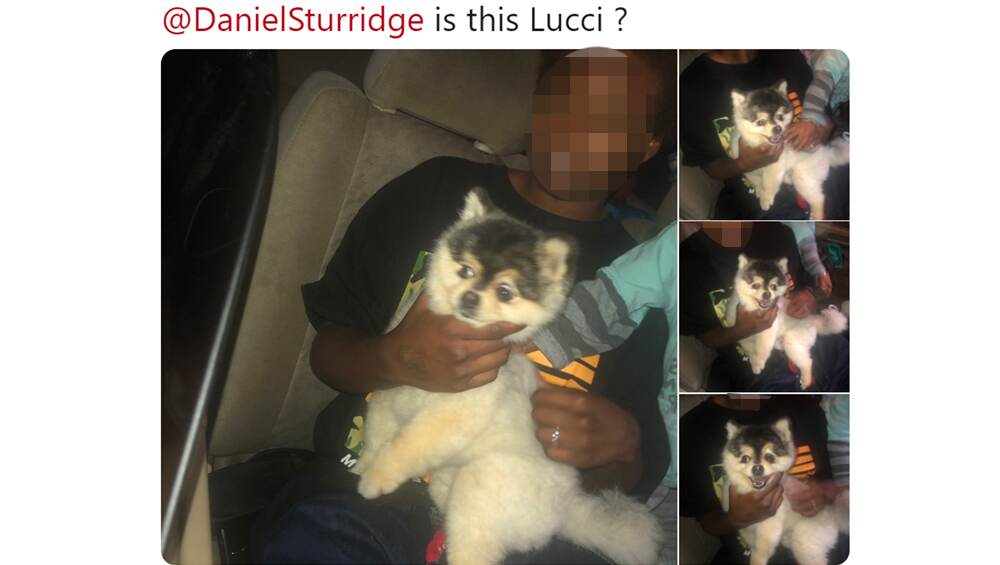 It is unclear and there are no verified remarks, if the rapper was involved at all in returning the pooch. According to reports, messages from Sturridge's agents was uploaded on Twitter, later by Fame, which reads that the footballer wanted to "express his gratitude," and make sure, "you are paid accordingly." However, nothing of the claimed situation has yet been official confronted by the former Liverpool striker. Meanwhile, Sturridge took to Instagram to thank his followers to help him locate his dog, who is now chilling with the footballer at his LA house.