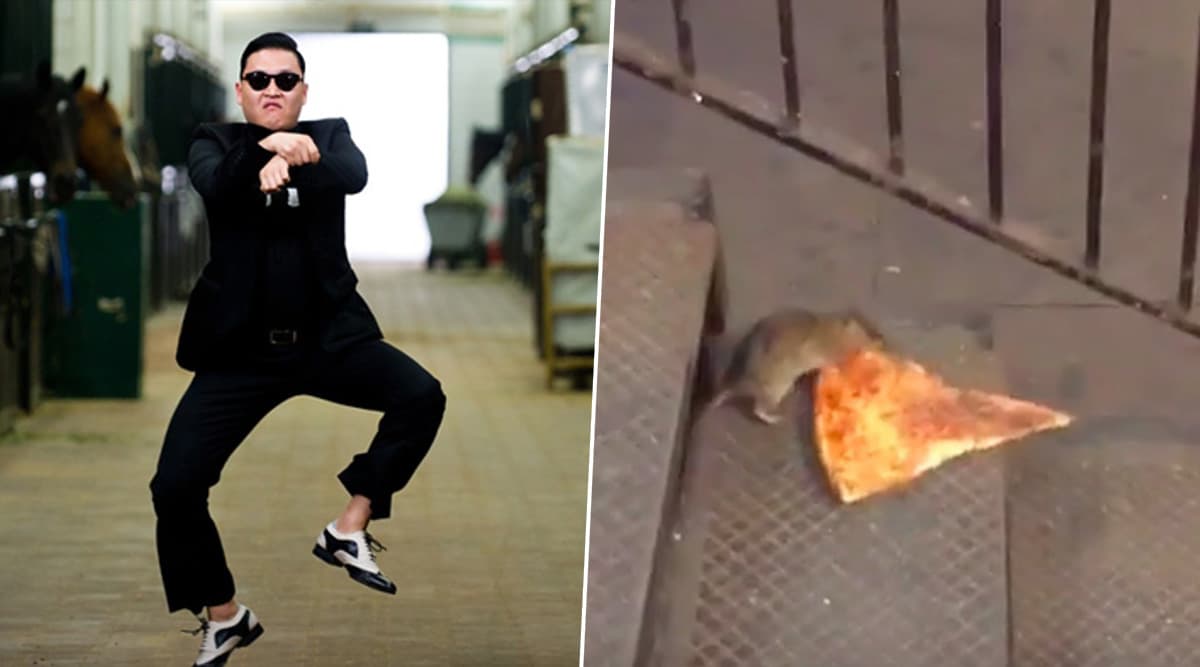 We are at a pretty serious stage at the moment. 2019 not just mark the end of another year, but a decade. It's no joke! Over ten years, we have seen an evolution in the form of viral content that captivated the internet users. 2010 was not very significant in terms of a clip getting a massive crowd. But the following years did. The increasing use of social media in the past decade brought about an internet renaissance, complete with a dog and eventually cat videos, trendy dance moves and ridiculous memes. This is the decade we all have lived, gracefully and now prepare ourselves to bid goodbye. In the last ten years, we saw the birth of Instagram, Facebook taking over WhatsApp and Instagram, Twitter helping cops to even solve cases. What a marvellous decade, it has been! In a move to bid farewell to the decade of the 2010s, here we have compiled the ten videos as a decade ender. Gangnam Style, Pizza Rat, Piche toh Dekho boy and many more, watch these insanely viral videos that enthralled the internet in 2010-19. Seven Viral Videos Made Us LOL This Year.
2010: Double Rainbow
While the double rainbow is not something that we have never seen (at least, in online clips), but there is a different, rather emotional reason for this video to go viral in 2010. It was the mountain man's ecstatic reaction, when he came across the rare sighting of a double rainbow. He was weeping, every time, he took a step ahead to get a closer and mesmerising view of the double rainbow.
2011: Talking Twins
Can you guess, what these kids are plotting to take over the world? People in 2011 tried every bit to guess and ended up in laughter. It was undoubtedly the best video of that year, which is why it continues to surface on social media. From Ranu Mondal's Singing to 'Land Kara De' Guy's Cuss-Filled Clip, 7 Desi Viral Videos That Ruled the Social Media. 
2012: Gangnam Style
"Oppa Gangnam Style!" You are lying if you say, you didn't try out the signature step of this Korean song. Released in July 2012, Gangnam Style reached a billion views in just five months, and it was the first YouTube video to reach the momentum.
2013: What Does the Fox Say?
Just like the Gangnam Style, What Does the Fox Say? Offered a combination of elements which was out of a MadLibs game. This one had a Norwegian comedy duo Ylvis—brothers Vegard and Bard Ylvisaker, who rose to prominence after releasing the viral hit. P.S. We still don't know what the fox says!
2014: 'Apparently' Kid
This was the best viral video of 2014. An interview with 5-year-old Noah Ritter, 'apparently' has all the classic elements of a great YouTube offering. A local news broadcast and an easy catchphrase to remember!
2015: Pizza Rat
Like any other rat, it was hungry for life. Unlike the rest of its rodent members, it was recorded carrying a large, single slice of pizza down the dirty cement steps of a New York subway station.
2016: Pen-Pineapple-Apple-Pen
PPAP or Pen-Pineapple-Apple-Pen song is internet genius. An incredibly addictive and catchy number, created by a Japanese caricature of a singer-songwriter, Piko-Taro. Pen-Pineapple-Apple-Pen, we know it makes no sense, but that is why it is so utterly hilarious and magical. From First I-Pad Launch and Ice-Bucket Challenge to Malaysian Airlines Jet Disappearing and The Dress, 21 Things You Won't BELIEVE Happened in the 2010s. 
2017: BBC Dad
One of the best video-bombs ever? You definitely have seen this BBC dad video. Internet laughed their heart out as they witnessed Professor Robert Kelly, who got interrupted in his serious (and live) BBC interview by his kids. Professor Kelly got hilariously dubbed as the 'BBC Dad.'
2018: Yanny or Laurel
Yanny or Laurel? An auditory illusion of re-recording of a vocabulary word and added background sounds, this recording tore the internet apart. I still hear Laurel, what about you?
2019: Piche Toh Dekho Boy
I cannot ever get bored of this extremely adorable kid, Peer Ahmed. The Pathani boy from Pakistan and his utterly cute accent, 'Piche to Dekho' and giggles, have the insane ability to take all your blues away!
There is no denying that 2010s have been a wild ride. With the end of the year, coming so near, there is nothing better way to celebrate than taking a trip down memory lane. These videos are undoubtedly one of those many moments, that all of us would love to take along as we start an entirely new decade! Are you ready for the 2020s?