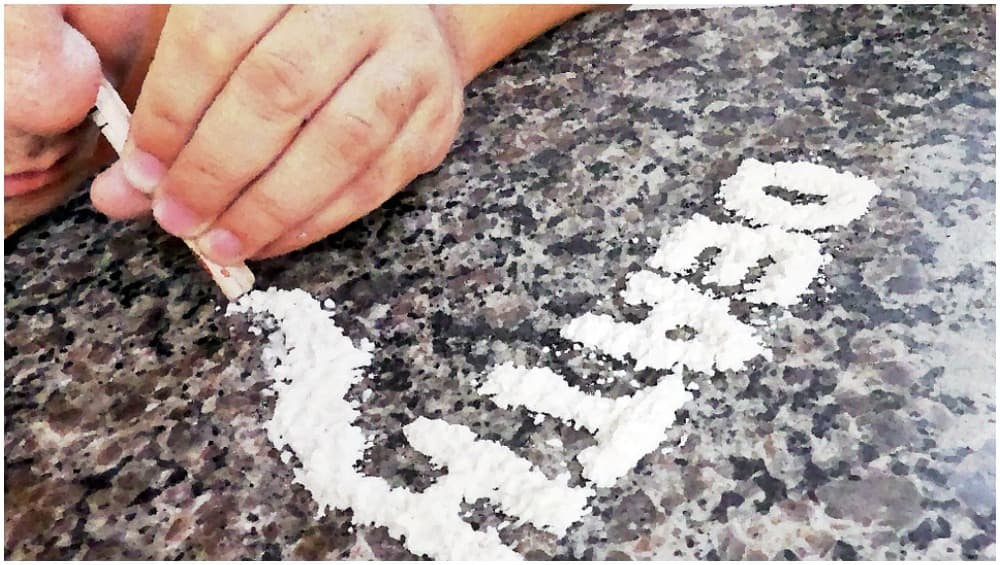 Fort Pierce, November 23: In a bizarre incident, a Florida man arrested for possession of cocaine told police that the wind blew the illegal drug into his vehicle. According to a report by The Smoking Gun,  the accused, identified as 37-year-old Joseph Zak, caught the attention of officers after he failed to yield at a stop sign. The police officials also noticed that he was making "furtive movements" and attempted to discard an item from car's window. Cocaine on Brazil Presidential Plane: 39 Kg drug Seized From Brazilian Soldier Travelling on Aircraft Bound For G20 Summit.
Zak also reportedly had "blood-shot eyes, glossy eyes, and was slurring his words". After the vehicle stopped, cops observed that Zak was concealing a Budweiser container in the driver's door of the car. His vehicle was then checked and a round glass cylinder was recovered, the report said. It is generally used to smoke cocaine. Wild Boars Snort Cocaine Worth £17,000 Hidden in Italian Forest; Drug Dealers Held.
"A clear baggie was also located in the rear seat with a whitish residue," which tested positive for cocaine. When asked, Zak protested that the item didn't belong to him. He stated that the "police or the wind must have placed it there".
As Zak was observed "consuming alcohol in public" and with the clear baggie hand, he was arrested by the police for possession of paraphernalia. According to Florida State law, "use, possession, manufacture, delivery, transportation, advertisement, or retail sale of drug paraphernalia, specified machines, and materials" is a criminal offence.