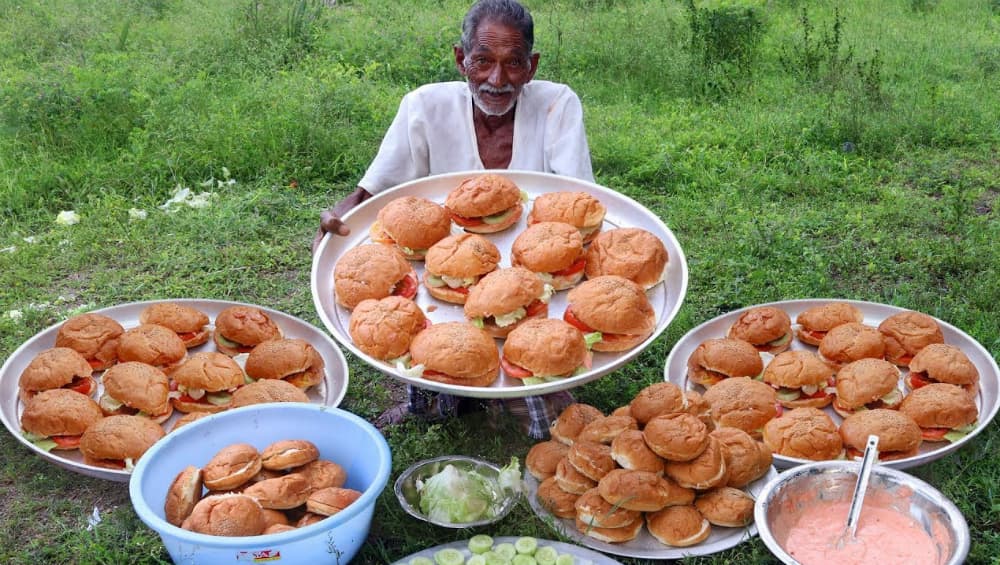 Internet's favourite 'grandpa' is no more. Yes, with a heavy heart we are informing you about Narayana Reddy, a popular face on YouTube passed away at the age of 73. The man from Telangana rose to fame with his impeccable culinary skills and immense kindness for the underprivileged and less fortunate ones. Narayana Reddy was the face of Grandpa Kitchen YouTube channel that has more than six million subscribers. The channel has added more than five millions users in a year's time. Video of his last journey will bring tears in your eyes as beloved Grandpa leaves the mortal world.
One tends to gain several pounds on their visit to your grandparents' place. It is impossible to stop gorging on their yummy haath ka khana. Like every Indian household, YouTube also boasted of a loving and ever-smiling Dadaji! A YouTube channel named Grandpa Kitchen caught the attention of millions of netizens in a short span. The star of these videos was a kind-hearted seventy-plus old man, whose love for making food and more for the orphans consuming it won hearts and how. Yes, the man prepared yummiest of foods from juicy chicken wings, pizza, chocolate cakes, mutton biryani and so much for lesser fortunate children. The priceless reaction of these underprivileged kids to eating a gourmet meal was heart-warming.
Cooking is an art and at the time of YouTube and Instagram, it has only gained more ground. It has become a mandate of sorts to post pictures of every dish, either prepared or simply eaten on social media. However, Grandpa's Kitchen is more interested in preparing delicious food for hundreds of orphans and earn their appreciation.
What makes their act so special is the food served to the kids are not your regular dal-chawal on the name of charity. The YouTube star has prepared dishes that are not made available to the poor kids. In one of his video where he is making a giant chicken-cheese pizza for 100 children. While the recipe-preparation deserves its own standalone article, the kids' reactions at sight of food tug at heartstrings.
Giant Pizza Prepared by YouTube's Rockstar Grandpa
During one of the videos, a volunteer from the channel asked a group of children if they love pizza. They replied with a big loud YES. (Not much of a surprise, after all everyone loves pizza). However, the next question was if they have ever eaten the tasty flatbread wonder. Their response was not less cheerful, but it made us drop a tear for sure. It was NO – a big loud NO. They've never eaten pizza, not a single bite in their lives. But that did not stop them from loving it. However, YouTube's favourite grandpa ensured his little children had their tummy full with homemade delectable most-loved food.
Crispy Chicken hamburger By Beloved Grandpa
Not just pizza, Grandpa Kitchen had prepared a wide range of amazing palatable foods loved by children. Some of his finger-licking recipes are hamburger, omelettes, mutton biryani, butter chicken, banana pancakes, chicken curry, prawns biryani, pasta, French fries, chocolate cake, apple pie, chicken fingers, gulab jamun, cheese balls and even KFC styled chicken wings.
Grandpa's an Emotional and Heart Touching Final Journey and Funeral
These 'how-to-make' videos are of 12-15 minutes long has him prepare the tastiest food items with love and care. We need more of such selfless individuals to keep humanity alive. In Grandpa's words – Loving. Caring. Sharing. This is my family. His words will always remain with us.