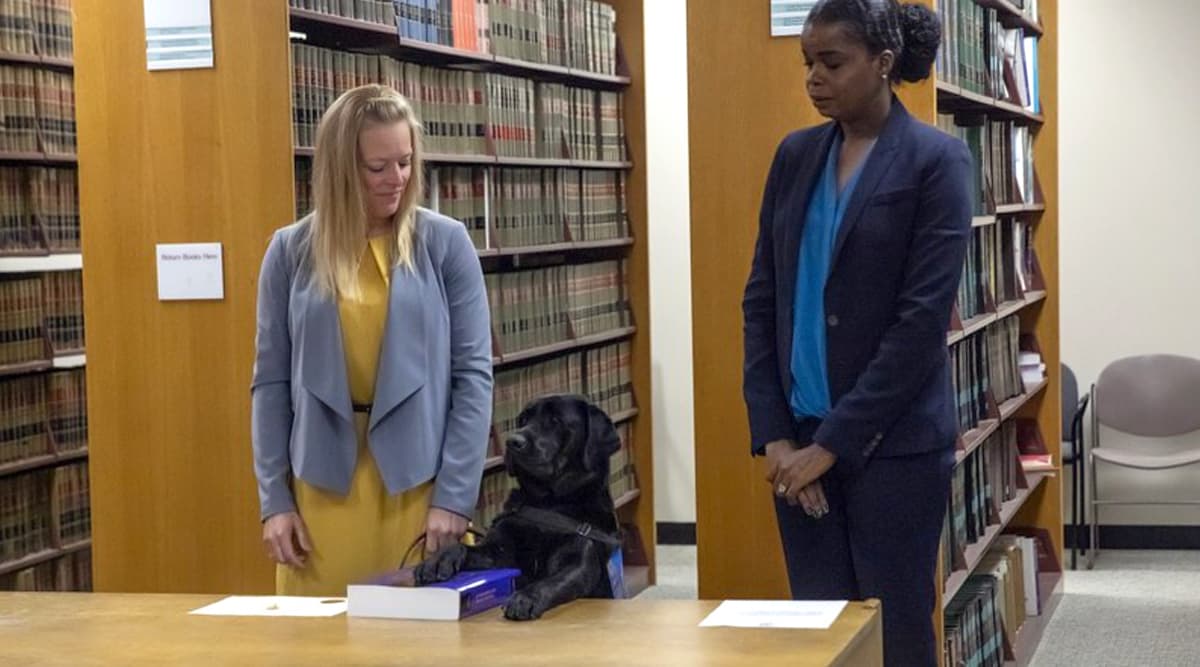 A 2-year-old Labrador has been appointed at Chicago State Attorney for serious responsibilities. The pooch, fondly called Hatty, has sworn in as an emotional support dog, who will be trained to comfort child survivors of sexual assault. She will reportedly undergo a 45-day training period before being available for the full 9 to 5 schedule. The State Attorney also reported that Hatty would handle up to 150 to 200 cases annually and is also the office's first emotional-support dog. Pictures revealed by the office, shows the Labrador standing on her hind legs over a table and placed her paw across a law book as the oath was administered. Golden Retriever as Mayor! Californian Town Elected a Dog. 
Chicago State's Attorney Kim Foxx in a press release said, "Navigating the criminal justice system can be confusing and scary, especially for young people and other victims of sexual assault." Foxx further added, "We're excited to welcome Hatty to our team where she will provide comfort and peace to victims during one of the most difficult times in their lives." Hatty will be present during the criminal proceedings on young children and those with mental health issues who have been victims of sexual assault. The pooch will be cared for and housed by two office employees who have received specialized training. For the two-year-old's equipment, food and comfort materials have been provided by a fundraiser.
Meet Hatty, the Emotional Support Dog:
Working like a dog: Hatty the Labrador retriever is sworn in at the state's attorney's office in Chicago. Hatty will work on a 9-to-5 schedule. https://t.co/rqTDwM95r6 #odd

— AP Oddities (@AP_Oddities) October 31, 2019
Dog owners are well acquainted of all the emotional support they get from their beloved pooches, starting from getting themselves out for exercise to loyal companionship. But for people with mental or emotional conditions, the presence of a dog is critical. They provide emotional support and comfort that helps them to deal with the challenges that might otherwise compromise their quality of life. Labradors are suggested as great support because of their intelligence and gentle demeanour.