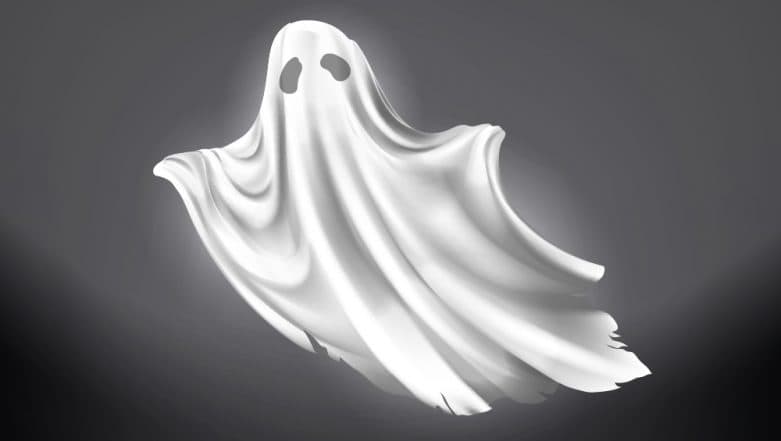 A Michigan couple was shocked to find that their house was haunted when they checked the nanny cam footage in their daughter's room. The couple observed mysterious scratches on the face of their one-year-old girl named Lily. They checked the footage and realised there is a ghostly figure residing in their daughter's room. The Higgins' family is now looking for another home and hoping they are able to move out soon. Woman in Devon Catches Ghost on Camera While Filming Her Son? Watch the Spooky Video!
Heather Brough and Joshua Higgins checked the video footage which showed something moving in front of the crib. They also believe that the baby can see the ghost, but they are not able to see it. Higgins was quoted to a channel, "It was chilling. It was literally a chill down your spine. Like that 'what if' factor — Is this what I just saw?" The parents took first note after they spotted deep scratches on the baby's face. Girl's Terrifying Description of Her Imaginary Friend (Ghost?) Makes Other Share The Creepiest Things Kids Say.
Watch Video Footage of Nanny Cam Capturing Ghost in The Daughter's Room:
The way the child is seen looking at something, the parents think it can see someone's presence, but they cannot. This is also not the first time, the parents have felt some paranormal activity around their house. They mentioned on the TV channel, that they heard an angry male voice, and even heard footsteps up and down the stairs. Brough spoke about the constant fear hovering above their heads. "It scares us that it could do something else. I mean, there was a morning I woke up and I felt like someone's hands were around my neck," she said. This house is a guesthouse owned by Higgins' mom. The house was looked by an investigator and agreed that it does look haunted but do not know who or what could be causing the damage. Meanwhile, the couple is on a desperate hunt to find a new house.