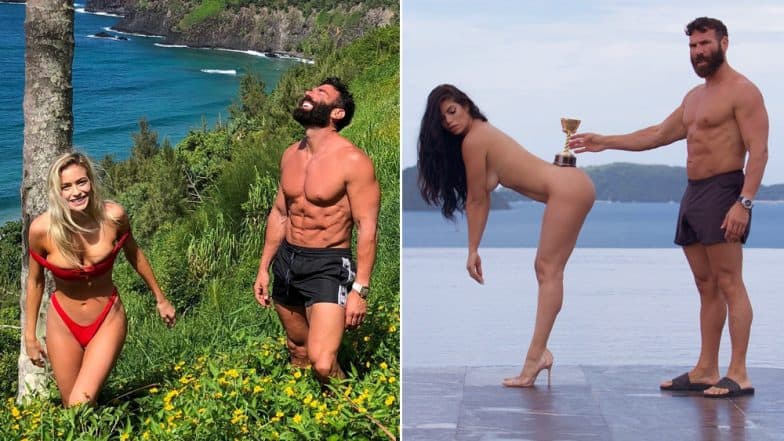 Dan Bilzerian is an internet sensation that many people hate and many envy, but we can't deny that it is really difficult to ignore the Playboy and his lifestyle. He has been known to have an extravagant life full of money, women, travel, etc. However, the list doesn't end there. It also includes controversial elements such as rare animals and arms. His life on Instagram is also quite lit that totally matches with his playboy image. With a whopping 25.8 million followers, his Instagram posts receive innumerable likes and comments, while some criticise him for the over the top lifestyle some wish to be like him. Dan Bilzerian Lives an Exotic Life! These Instagram Pictures and Videos Shows Sexy World of The Bad Man of Internet.
However, his Instagram content does grab a lot of eyeballs even if people choose not to comment or like. Therefore it is quite interesting to see which ones of his Instagram posts are on the top of the Instagram impressions list. Dan Bilzerian recently shared on his Instagram Story his 1-year post sorted by impressions. Take a look at how it looks.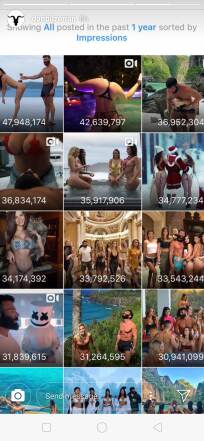 (Photo Credit: Dan Bilzerian/Instagram stories)Here are the top 5 photos on Dan Bilzerian's Instagram in terms of impression.
The picture that was seen the most on Dan Bilzerian's Instagram page was when his company Ignite won a prize. He chose to flaunt his prize on a naked woman's butt. Take a look.
The next was the a video that he captioned, "We just gettin warmed up 🔊🔊🔊 Music:@frenchmontana vid: @liverichmedia"
The next was a video of him from Thailand on the cover picture of which a woman can be seen hanging upside down from waist. Take a look.
View this post on Instagram
Fourth was a video again that features a woman's boobs as the cover image and is captioned, "Still getting warmed up." Take a look.
The fifth one is again a video that features quite a lot of semi-naked women. Take a look.
View this post on Instagram
It was surprising that Marshmallow who has been one of most searched singer, his video ranked 10th on his Instagram list of the most seen picture or video. However, Dan Bilzerian's popularity seems to know no bound.