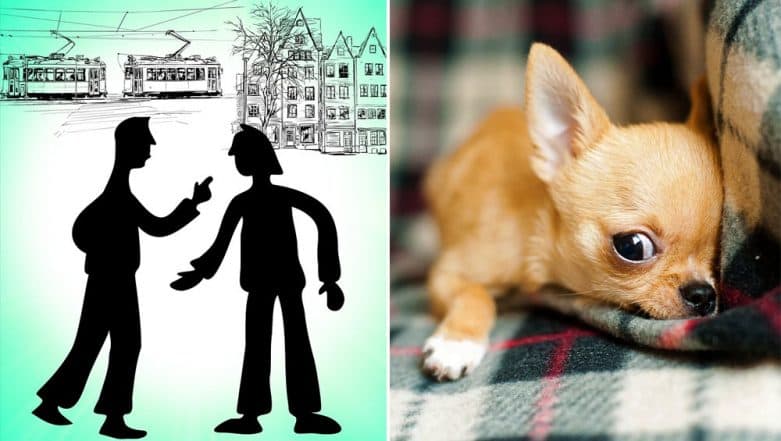 An attorney has been charged with a felony after he threw off two dogs from the balcony, following a fight with his wife. One of the chihuahuas died while the other dog managed to survive and ran away. The incident took place in West Town on the Christmas Eve. The couple was fighting and in a fit of anger, the man threw the dogs from the second floor. Before throwing the dogs he was heard saying, " You love those dogs more than you love me. I'm going to kill those dogs." The police have not yet found the second pet. Thane Man Throws Neighbour's Pet Cat From 16th Floor; Netizens Furious.
51-year-old Jerald Jeske and his 55-year-old wife were having a fight earlier in the car, when he slapped her twice. The fight continued and aggravated so much that their pets bore the brunt of it all. The chihuahua was 17-year-old was could not survive the fall. The woman told the police that the husband told her, "I'm going to kill those dogs." Jerald Jeske, is held on $10,000 bail on charges of aggravated animal cruelty. Bestiality in Washington: Man Sexually Assaults Dying Beaver, Police Arrested Him for Animal Cruelty. 
State Attorney Antonietti said, while the two were fighting in the car, the husband told his wife to get off the car a few blocks away from the house. He snatched the house keys from her and ran to the house. He locked the door so that she could not enter. The wife went to a neighbour to get the spare keys but it was too late by then. She heard the screeching dogs in the backyard and one of the pets was dead, bleeding on the ground. The 14-year-old Chihuahua still remains missing and police are trying to find him. Jeske had graduated from Chicago-Kent College of Law and was admitted to the Illinois Bar.