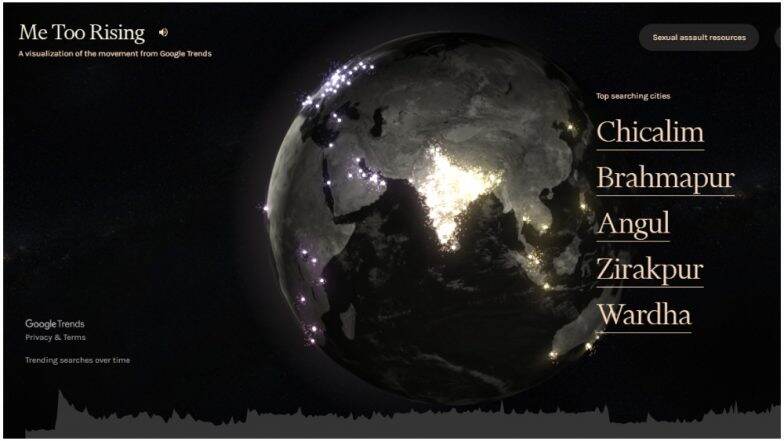 As the #MeToo movement spread in India with more women naming and shaming sexual harassers on social media, a Google tool has created an interactive timeline of the globe focusing on countries and regions from where more cases have come out. India shines on the global map with the recent rise of #MeToo movement here.
The visualisation of the Me Too rising was created during Sexual Assault Awareness Month along with data from Google Trends on search interest in #MeToo over time. Those "cities most searching for 'MeToo' are cities with the highest proportion of search interest in 'MeToo', relative to all searches made in the city in the given time period—October 1, 2017 - the present day".
It begins with the quote of American poet and activist Muriel Rukeyser who in 1968 wrote, "What would happen if one woman told the truth about her life? The world would split open." This Video Explaining Consent Using a Cup of Tea Goes Viral During #MeToo Movement
Watch the interactive Google video on #MeToo here:
It says while awareness of sexual assault and harassment is the first step, it alone cannot solve the problem. The site also has sexual assault resources from where laws pertaining to the harassment and the information regarding legal aid is provided.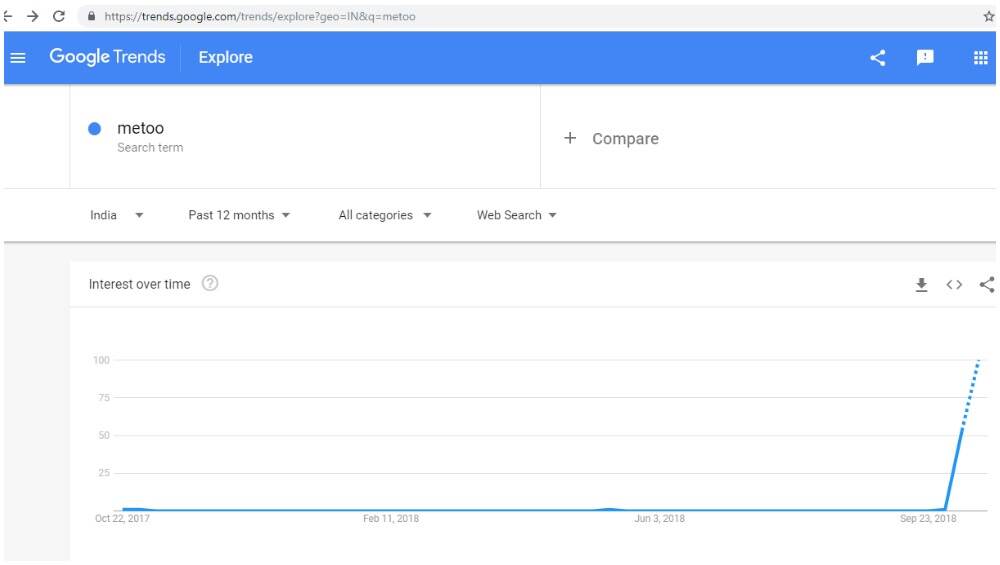 On being navigated, Google map shows locations where most people are searching for Me Too at any point of time. It has also links to most read #MeToo stories showing in the links. For example, the city of Indore in Madhya Pradesh was on top trends on April 23, 2018, for the news of a model who was sexually harassed while driving a scooter.
The #MeToo movement picked up in India after a Bollywood actress levelled allegations against co-star Nana Patekar. Following which many level from the industry came out with sexual harassment allegations against men holding powerful positions. #MeToo was one of the top trending hashtags in the country on Twitter. While some denied the accusations, others apologised for the incident. Meanwhile, more women continue to come out with revelations and shame their sexual harassers publicly.