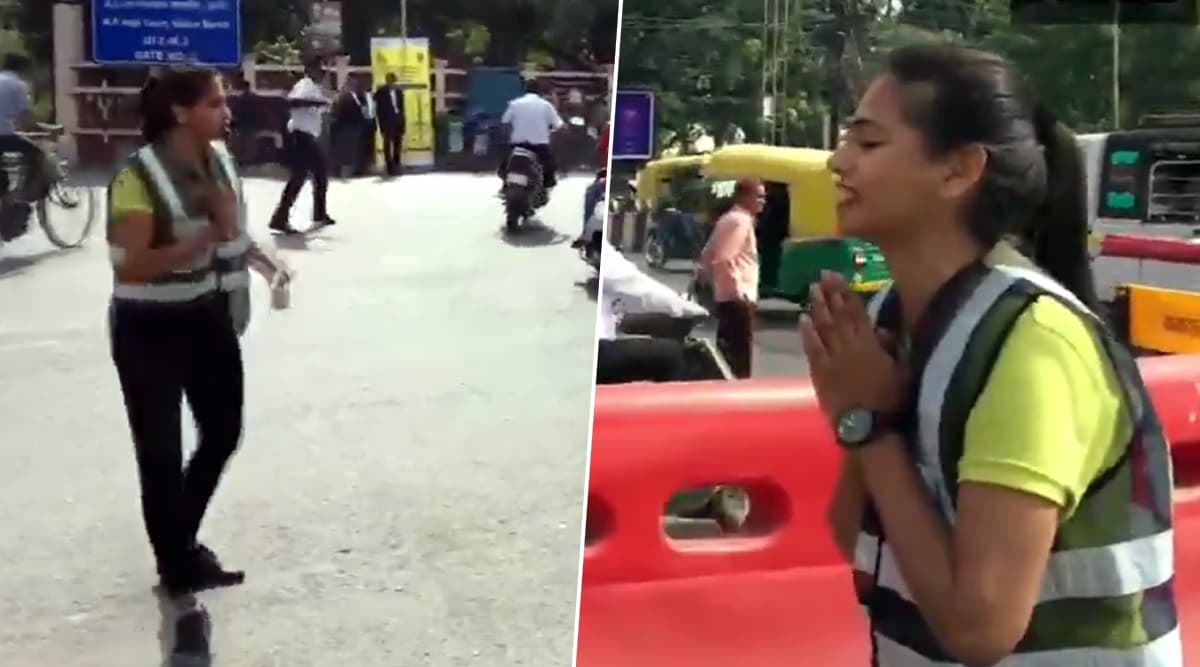 Indore, November 18: The growing traffic woes in Indian cities are a cause of concern not only for the working population but also for students and residents from various walks of life. However, an MBA student in Madhya Pradesh's Indore named Subhi Jain came up with an idea to contribute her bit in trying to spread traffic awareness and the importance of wearing helmet while riding. Watch Video: Delhi Traffic Cop Risks His Life, Clings Onto SUV's Bonnet to Stop Man From Getting Past Police Check Post.
A student of Symbiosis Institute in Pune, who is persuing the Master of Business Administration (MBA) course, Subhi Jain decided to do something about the traffic issue. She decided to follow the path of traffic constable Ranjeet Singh, who had gained fame for his dance moves while managing traffic. These Dancing Traffic Policemen From India Remind You No Job is Easy But Can Be Enjoyed, Watch Videos.
Watch the Video in the Tweet Below
#WATCH Madhya Pradesh: An MBA student Shubi Jain volunteering to manage traffic on roads in Indore in her unique way, to spread awareness about traffic norms & regulations. pic.twitter.com/hBZd0bt3C5

— ANI (@ANI) November 18, 2019
Subhi is a resident of Sagar district and belongs to Beena town in Madhya Pradesh. She is on a 15-day internship and decided to take up the initiative of traffic awareness. Subhi said that she always wanted to do something for the betterment of traffic safety and awareness and is enjoying her stint as she requests bikers not wearing helmets to follow the traffic norms.