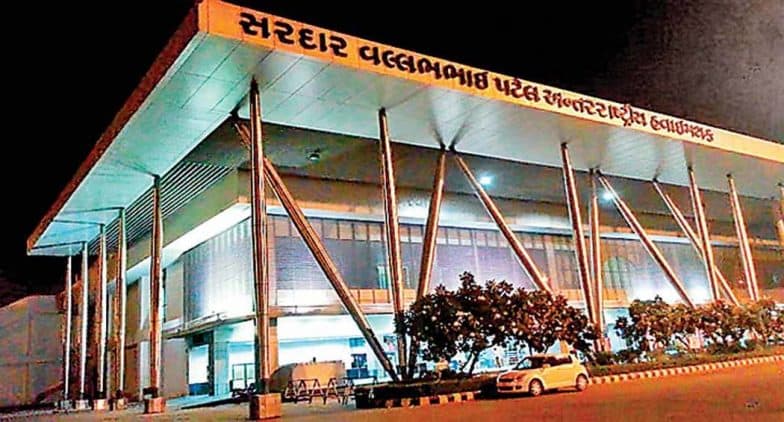 Udaipur, December 7: As Isha Ambani and Anand Piramal are getting married on December 12, six of many charter planes that would be flying guests to pre-wedding celebrations of Isha and Anand in Udaipur will be parked at Ahmedabad airport, owing to space crunch at Udaipur airport, reported DNA. On December 8 and 9, the Airport Authority at Sardar Vallabhbhai Patel International Airport (SVPIA) will be accommodating six charter planes. Isha Ambani Anand Piramal Wedding: Ambanis Reach Udaipur for Pre-Wedding Rituals, Vistara Arranges Special Flights.
It is reported that nearly 200 chartered flights will take off and land at Udaipur airport for Isha Ambani's and Anand Piramal's pre-wedding celebrations. As Udaipur airport could not accommodate these many planes, it has sought help from Ahmedabad and Jaipur Airport.
Confirming it to DNA, officials at Ahmedabad airport said, "We had received a request of accommodating charters here. Six charters will be parked at Ahmedabad airport for two days." Isha Ambani and Anand Piramal's Wedding Invitation is Out! Mukesh Ambani's Daughter's Marriage Invite is Grand in Every Way! See Video.
The city airport has a total of 33 aircraft parking stands out of which 13 are reserved for scheduled flights and remaining 20 for non-scheduled flights. While the request to accommodate more planes was made but, but airports authorities said that even six slots are tough to manage.
Earlier, at Isha and Anand's engagement party in Italy's Lake Como, around 600 guests from all over the world were invited. For pre-wedding celebrations, the number is expected to increase by quite a margin. After the pre-wedding celebrations, the Ambanis and Piramals will return to Mumbai for their wedding on December 12.