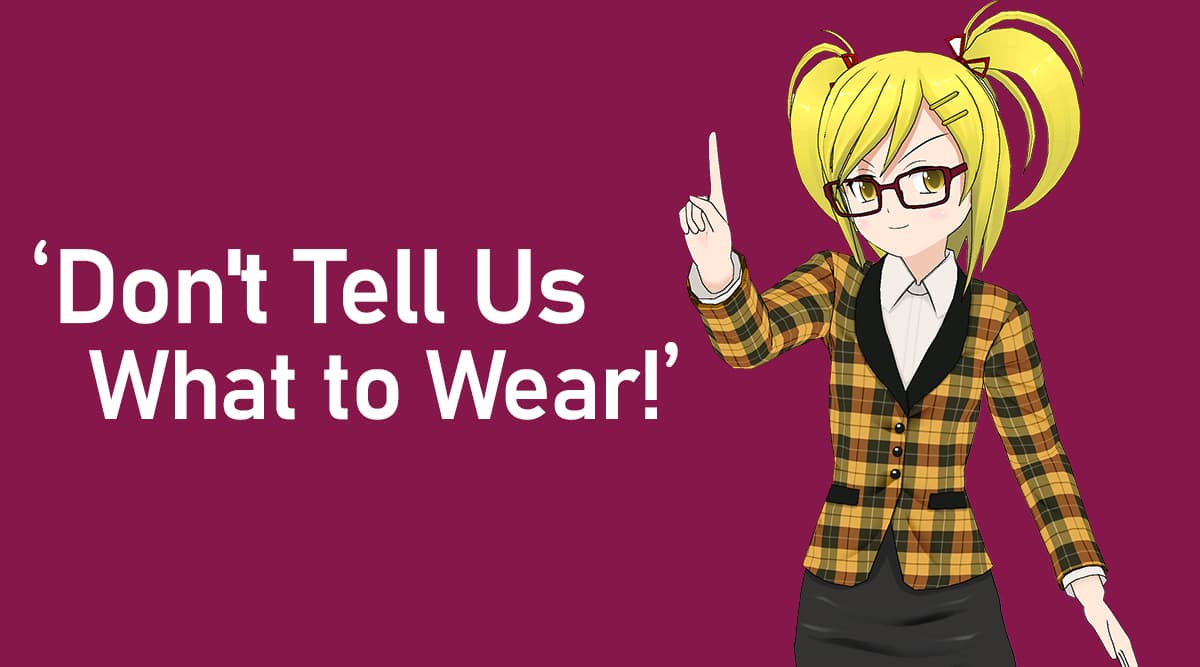 Japan has been infamous for its sexist rules against women in their country. While females in the country are recognised as having equal legal rights to men, economic condition for women remains unbalanced. Females are working at large sector companies, but the conventional beauty standards for women employees at workplace is making the situation worse. From mandatory high heels to a recent ban on eyeglasses, Japanese women are pushing back against restrictive dress codes at the working environment. According to a recent report, Japanese female employees have been asked to wear contact lenses instead of eyeglasses so to match the "beauty" standard set for the women at workplaces. The employees are not going to remain silent as they fight against the ban. From Objectifying Women as 'Late Night Benefits' to Other Sexists Job Ads by Chinese Tech Giants Alibaba, Tencent, Huawei & Baidu. 
"Don't tell us what to wear," Japanese women frustrated by the strict workplace dress codes took to Twitter to voice their displeasure. According to the BBC, several local news outlets reported that some companies had banned the eyewear for women for various reasons. Some retail chains stated that eyeglasses give a "cold impression" to female shop assistants. Other reasons cited included safety for airline workers and being able to clearly see makeup for beauty industry workers. On the other hand, Bloomberg reported that men are, however, allowed to wear eyeglasses at work.
Japanese Women Are Asked to Not Wear Eyeglasses at Work:
Some Japanese companies are enforcing a no glasses rule for women employees. Why?

Read more on @business https://t.co/3C9OVIHcha pic.twitter.com/2I2JCro05w

— Bloomberg TicToc (@tictoc) November 8, 2019
This has sparked a heated discussion on Japanese social media. 'Glasses Ban' and 'Don't Tell Us What to Wear' is trending on Twitter, as both men and women disagreed with the policy.
Don't Tell Us What to Wear:
#メガネ禁止 (Ban on Eyeglasses) is trending. It's about workplaces where women are made to wear contacts for better appearance. This reminds me of #KuToo movement against "obligatory high heels". No more item-by-item debates. Let's go comprehensive with #Dont_Tell_Us_What_To_Wear

— Yuuki (@ore_english) November 6, 2019
Voice Against Glasses Ban:
Glasses ban?! 😡 yet another way for the archaic patriarchy to continue... female four - eyes of the world, unite!

— V. Marriah Kennedy (@VMarriah) November 8, 2019
It is not clear whether the ban was based on company policies or instead reflected what was socially accepted practice in those workplaces. Campaigners have also highlighted how companies have mandated wearing heels for women when applying for jobs. Earlier this year, Japanese women voiced their dissatisfaction with restrictions on their looks through #KuToo movement drawing attention that many companies still follow and ask women to wear high heels to work.