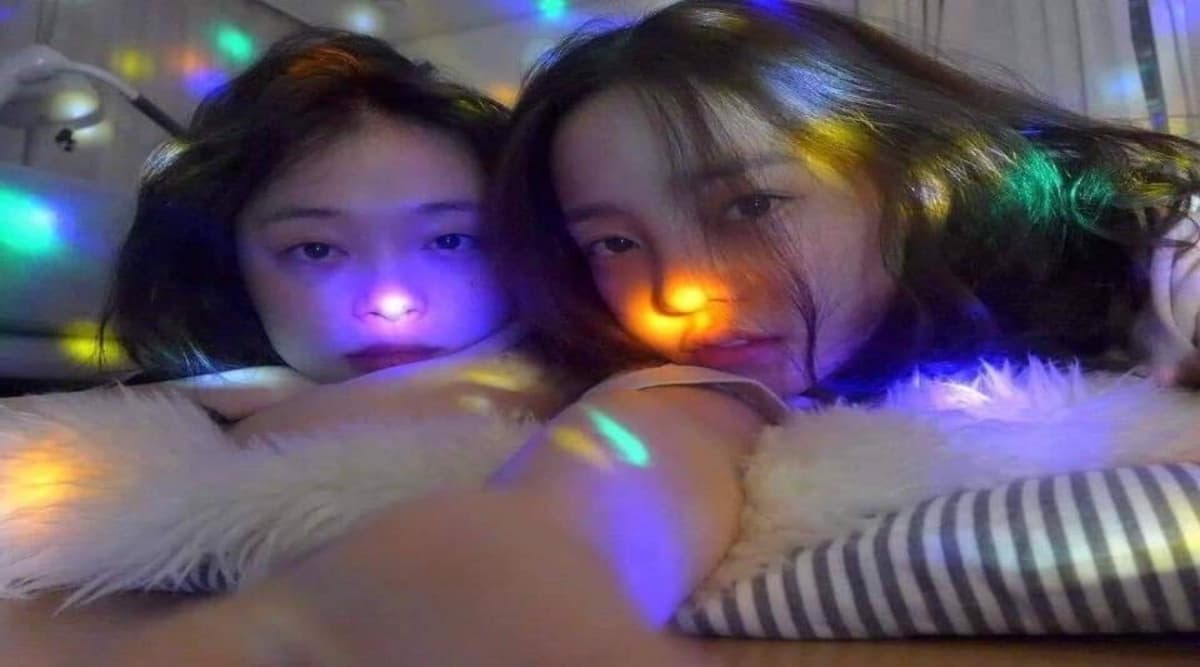 K-Pop fans received another shock after popular South Korean singer and actress Goo Hara was found dead in her Seoul home. She was 28 years old and there are speculations that she might have committed suicide out of depression. A member of the five-part girl band Kara, she was a part of several films and TV roles. Fans of the singer-cum-actress have been devastated with the news and paid tribute to her on social media. #GooHara became a popular trend on Twitter since last night and people extended their condolences and good blessings for her soul. Last month, another K-Pop singer Sulli was also found dead in her home.
Goo  — real name Goo Ha-ra debuted in the year 2008 as a member of the girl group and gained quite a fan following in other Asian countries over the years. Her last post on Instagram said, "Goodbye," but she deleted it later on after fans got worried. She had also apologised later on for causing such commotion, as per reports. In May, she was hospitalized after an attempted suicide. Even now the police are suspecting suicide as a cause of her death. Fans have paid tributes to the late singer on Twitter.
Check Fans' Tweets on Goo Hara's Demise:
Urge for Kindness
everyone in this cruel world, pls be kind to each other. we'll never know how much we affect the person once we said bad things to that person. rest in peace Goo Hara :<#GOOHARA pic.twitter.com/B2ijLY9eTO

— Calliope Evans (@itscallievans) November 24, 2019
Sending Condolences
this is heartbreaking. this year have been hard for all of us. a beautiful soul has been taken away from us again today. sending our deepest condolences to goo hara's friends & family, may she rest in peace. ♡ #GooHara #RestPeacefullyHara

"please be kind to yourself & others." pic.twitter.com/tyqoYmqJXq

— ᴏʜ ᴍʏ ɢɪʀʟғʀɪᴇɴᴅ (@omgfmaterial) November 24, 2019
Not a Good Year for K-Pop
2019 is the worst year for kpop community 😔 rest in peace #goohara 🖤 pic.twitter.com/3yteEVnN33

— hell (@helulinka) November 24, 2019
Rest in Peace
Goo hara 😭 you said you'll stay strong for Sulli 💔 Im so sorry for the world was too cruel for these two angels 😭

Rest in peace baby Goo hara 😭💔 #goohara pic.twitter.com/hUiXfO5IsI

— 매 서 전 (@maeshiyah) November 24, 2019
Remembering Sulli and Hara
It's hurt to say it, but 'goodbye' #Sulli and #goohara eonni🙏. We will always remember you both angel's 😇 pic.twitter.com/P4MeoJasVR

— papiitaaaa (@__papiitaa) November 24, 2019
we lost two angels💔#GooHara #Sulli pic.twitter.com/FcyDFqswXt

— lu (@hopelessdays_) November 24, 2019
I remembered how Goo Hara cried when Sulli died. Rest well#GOOHARA #SULLI pic.twitter.com/a5UWirm9X3

— TWENTY THREE (@TwentyThree0406) November 24, 2019
Before her death, Hara had appeared in a TV show and spoke out against online backlash she received over her lifestyle. Sulli and Hara were said to be best friends and the former too committed suicide last month. Fans and followers of K-Pop are devastated to lose two beautiful talents from the community.