A King Cobra was rescued from a house in Karnataka village on Monday. The reptile was found at a home in Shivamogga's Mandagadde village. The incident caused widespread concern among the villagers who informed the wildlife authorities. Officials of the forest department were quick to reach the spot and rescue the reptile. It was taken out of the house and left back to the wild.
The news of King Cobra's presence spread like wildfire among villagers who gathered outside the house to catch a glimpse of it. As the wildlife officials arrived, many people from in and around the village had gathered around the house to see the snake. Cobra Snake Caught in Mayurbhanj District of Odisha, Watch Video of 19-Feet-Long Serpent.
Here are pictures of rescued King Cobra: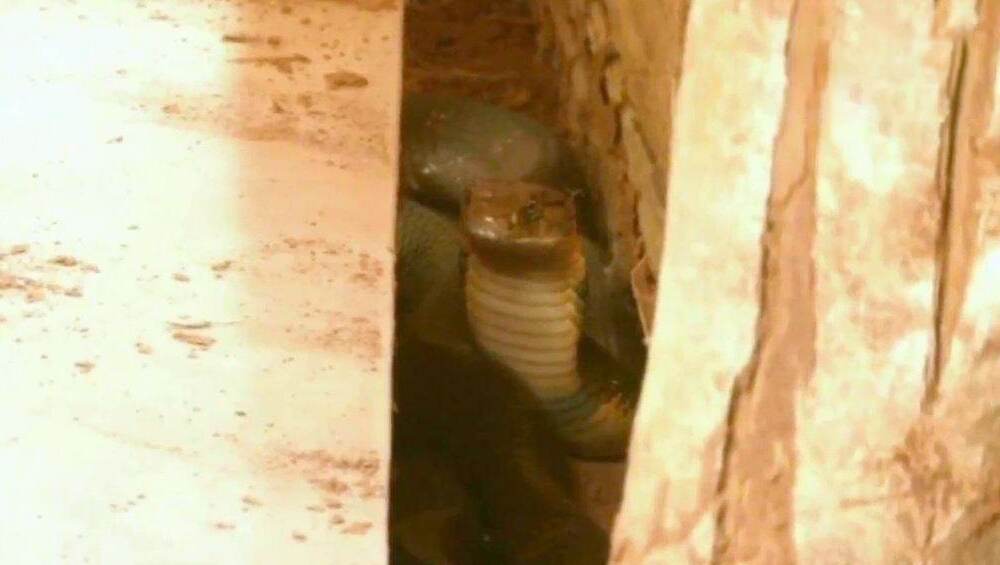 It is the world's longest venomous snake and endemic to forests from India through Southeast Asia.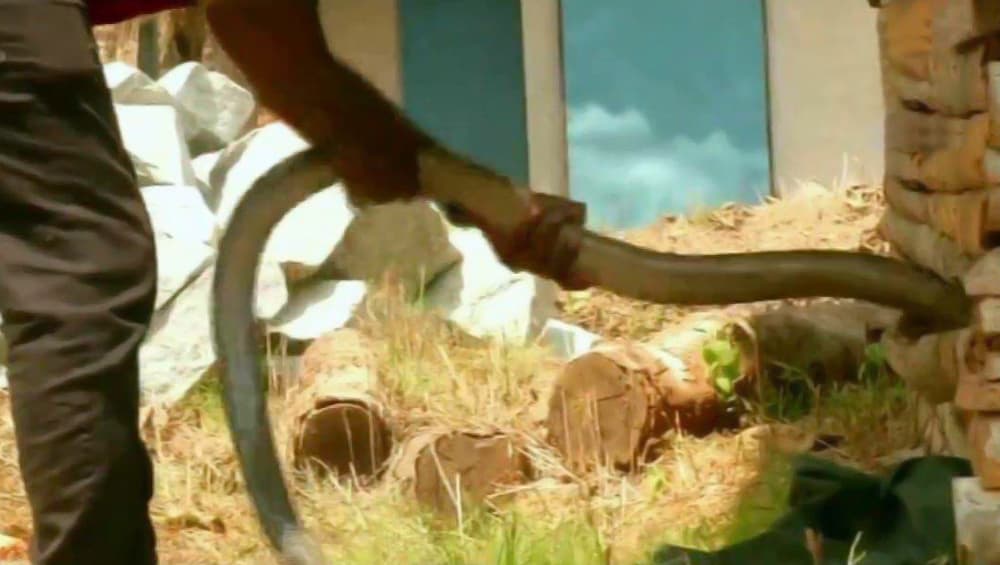 In the past too, forest officials have rescued Cobras from homes in Karnataka villages. In June 2018, a 13-feet-long King Cobra was rescued from Savanalu village in Belthangady Taluk. In another incident in October last year, a 15-feet-long King Cobra that scared people on the road was shifted in Chikmagalur and taken back to the wild.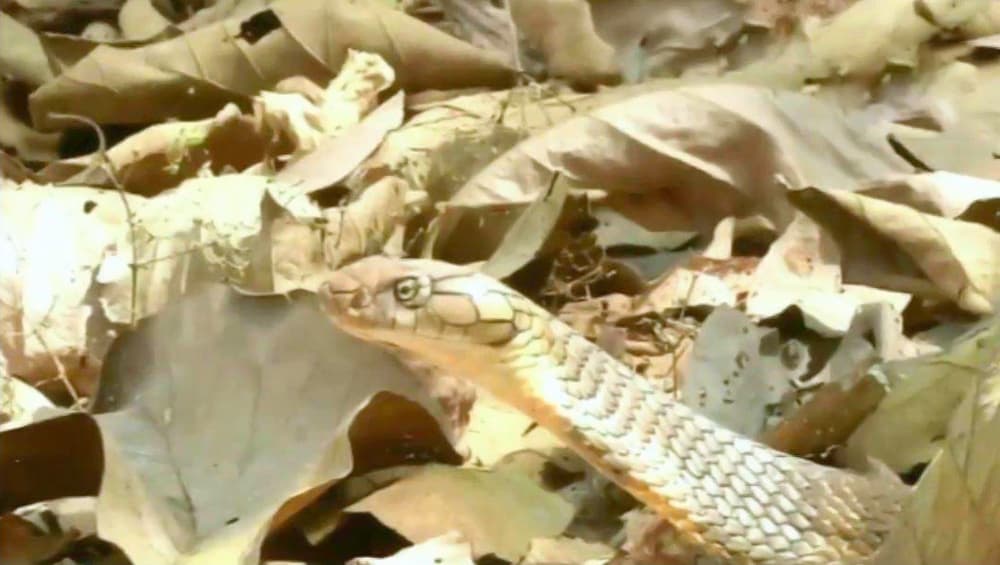 King Cobra is threatened due to habitat destruction and is listed as Vulnerable on the IUCN Red List since 2010. In mythology and folk cultures of countries like India, Sri Lank and Myanmar, King Cobra has a lot of references. It is even a part of various rituals and traditions. The reptile generally eats other snakes and occasionally lizards and rodents. King cobra is the national reptile of India.