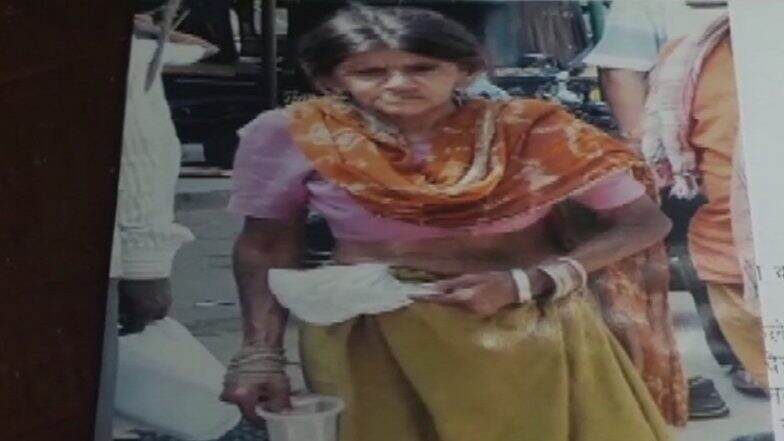 Ajmer, February 21: Guardians of a lady beggar in Ajmer, who passed away last year, donated her savings worth Rs 6.61 lakh to the martyrs of Pulwama attack. The woman identified as Nandini Sharma died in August 2018. She left behind a 'will' that her savings be used for the nation and the society. As per media reports, Nandini accumulated the money by begging outside the Ambe Mata Temple at Bajrangarh in Ajmer. PM Narendra Modi Skipped Food Post Pulwama Attack, Claims Report.
The lady had nominated two trustees to safeguard her account after her death, reported The Times of India. The trustees who were waiting for the appropriate time, decided to donate the entire money after the Pulwama attack. They handed a bank draft of the amount to the district collector Vishwa Mohan Sharma. After the news went viral, the devotees at the temple held special prayers for her soul. State Bank of India Enables UPI Bharatkeveer@sbi to Collect Donations for Pulwama Terror Attack Martyrs.
Savings of lady beggar donated to CRPF martyrs:
Ajmer: Around Rs 6.6 lakh worth savings of a lady beggar, who passed away last year, was donated for families of CRPF soldiers who lost their lives in Pulwama attack. Her guardian handed a bank draft of the amount to the district collector. #Rajasthan pic.twitter.com/CUkW6B0zXb

— ANI (@ANI) February 21, 2019
After the February 14 attack, Bollywood actor Akshay Kumar took to the micro-blogging site to urge people to donate money for the families of the Central Reserve Police Force (CRPF) martyrs of Pulwama Attack via bharatkeveer.gov.in. Forty CRPF personnel were martyred in a suicide attack by a Jaish-e-Mohammed terrorist Aadil Ahmed Dar.