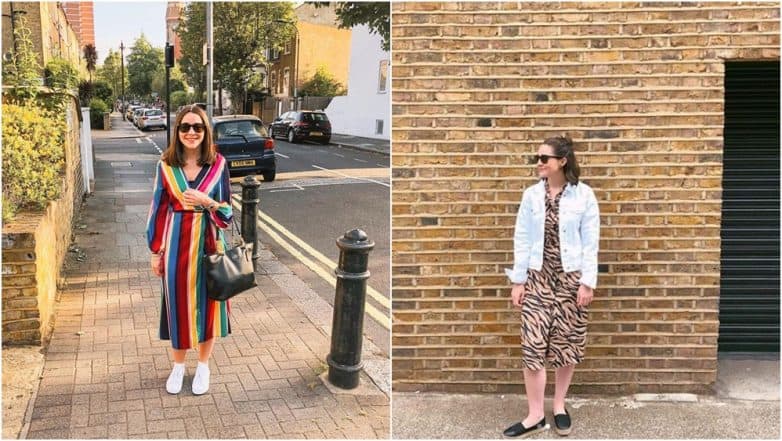 Over time, Instagram has become a great platform to be updated on varying topics on individual interests. And a 24-year-old woman from London has made utmost use of the social platform by creating an account to post pictures of her outfits which her boyfriend hates. While most girlfriends might go the next step to impress their partners, Olivia Jackson has garnered over 30,000 followers with her #clothesmyboyfriendhates. 84-Year-Old Japanese Grandpa Is Instagram's New Favourite Model, Thanks to His Grandson; Check His Stylish Pics.
Jackson in her bio mentions, "My boyfriend despises my high street purchases so I've decided to start documenting the #clothesmyboyfriendhates." But her choice of clothes have left other ladies in awe of her wardrobe and some even want to go shopping with her. Her account has pictures of herself in colourful clothes, jumpsuits, cute tees and she also writes what her boyfriend thought about them. The idea has picked up in her favour as he popularity only increases day by day. 'RCB Fangirl' Deepika Ghose Gets Verified Status on Instagram, Has Over 300K Followers (View Pics).
Check Woman's Account of Documenting Clothes Her Boyfriend Hates:
View this post on Instagram
Technicolour Gown the Most Hated Dress
View this post on Instagram
He hates this print!
View this post on Instagram
Olivia has started blogging about her attires and mentions the brands of the all the pieces she's got from. Ladies are loving her sartorial choice and leave wonderful comments on all her pictures. We are sure, although Olivia's boyfriend still would not be as impressed as his choice of clothes is now becoming a top choice for other girls and follower of his girlfriend. So there is clearly no stopping Olivia from buying her high-end indulgence after all. Shopoholic girls, can you relate?