Mumbai, October 5: Did you notice a full page ad on a leading newspaper by a real estate firm named Indya Estates Sky View, Bengaluru which mentioned- 'Free site visit by Flight' from Mumbai? The firm has released a full-page front ad in the newspaper mentioning the key attractions of the property- 7 minutes drive from Bengaluru International Airport, luxurious amenities, strategic location, surrounded by 5 -star hotels and others but what stands out in the ad is- Free Sight Visit by Flight from Mumbai to Bangalore and back. Ads on Sex Stamina, Reduce Belly Fat Products etc to Be Audited by Special Task Force of Maharashtra Government.
However, there is a catch, you will have to visit the Mumbai office of Indya Estates, and only if you submit a booking amount of Rs 2 lakhs, you will be given the flight tickets. This Terms & Conditions is however not mentioned in the ad, which clearly states-'Free Site Visit' by Flight'.
Check the ad here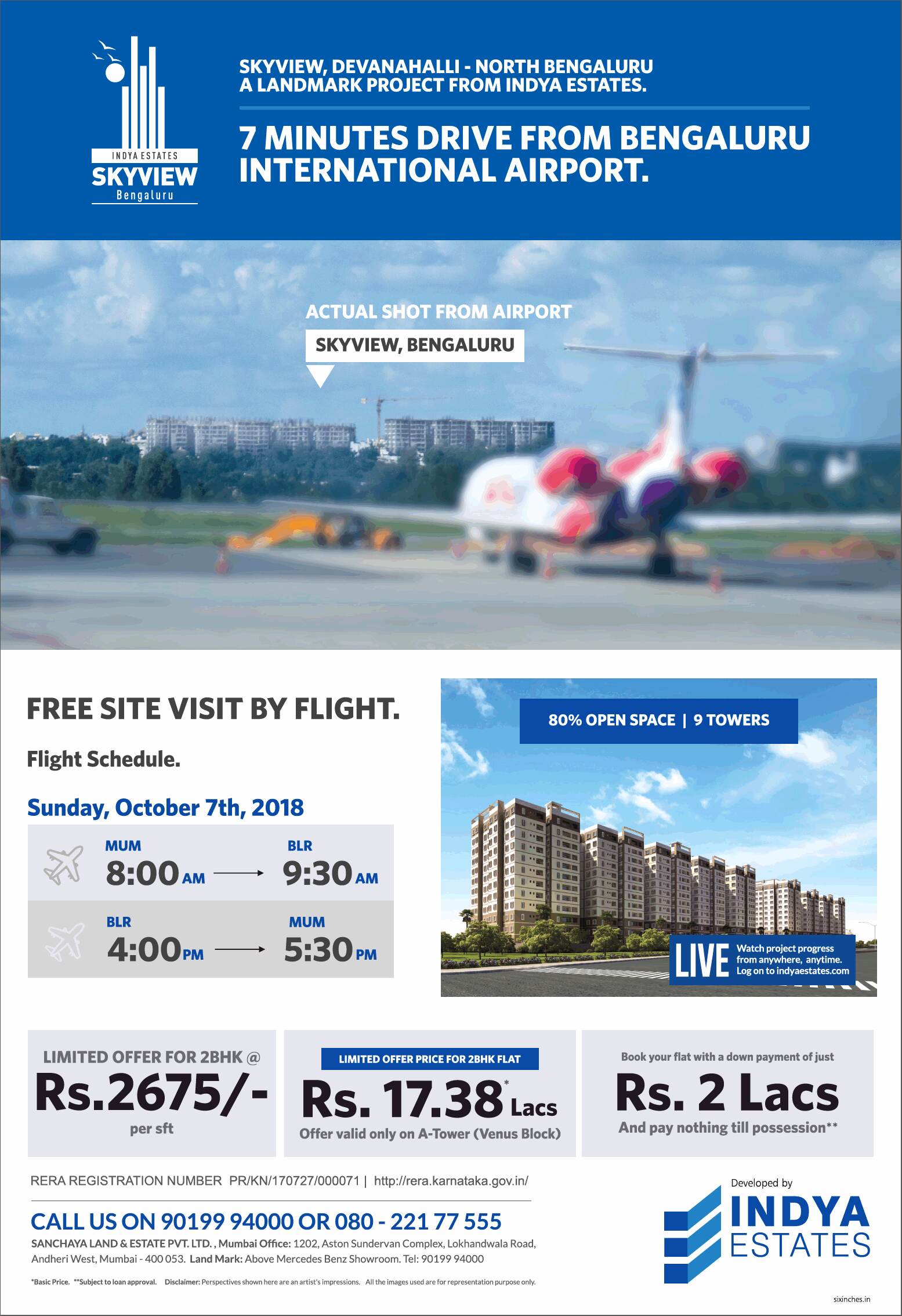 The ad is misleading the buyers and without looking at the property, customers will have to pay Rs 2 lakhs. On a call to the number provided below, we came to know that the booking amount will be refunded within 15 days if a customer doesn't like the property.
In 2013, the advertising body ASCI had upheld one of Indya Estates' ad. The advertisement of Greens claimed that '2BHK flat for an unbelievable price of Rs. 15.81 lacs. and 300 percent appreciation'. The claim of  '2BHK flat for an unbelievable price of Rs. 15.81 lacs.* and 300% appreciation', were not substantiated and the Ad was considered to be misleading. The advertisement contravened Chapters I.1 and .4 of the Code.
While it is a lucrative offer, we urge the buyers to cross-verify before making any final decision.