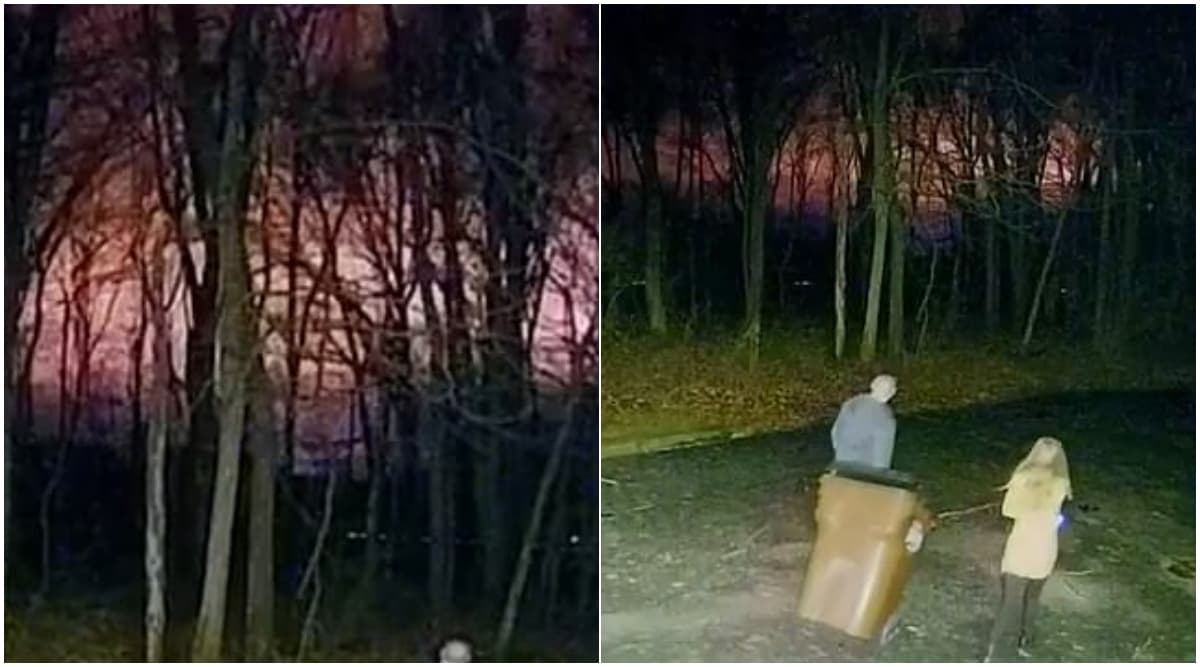 The sky in Ohio flashed up a mysterious red and orange light and nobody knows the reason how. A man named Tim Walker and his daughter Carolyn Walker were out of their home to take the trash out when they saw the strange flash occurring in the woods at a distance. The lights were captured on their doorbell camera and the footage has been shared online. And then people got speculative if it was an alien! The video is now going viral with everyone figuring out what it could have been. California Sky Witnesses a Mysterious Light; NASA Confirms It to Be a Meteor (See Viral Photos & Videos).
Walker told Fox19 that he didn't notice it at first but it was his daughter who pointed at the strange light that flickered from the sky. He stopped to see it and wondered what it was. He added that there was no sound but just some red and orange flashes. The father-daughter duo even admitted that they were scared. "You see something like that, it kind of takes you back a little bit," said Tim.
Watch Video of Mysterious Orange Light Flashing in Ohio:
The flash was quite bizarre with a mix of orange, red, pink and purple colours. It wasn't just this person but several others reported of this mysterious flash. As per the report, 584 customers even lost their power for two minutes on the same evening. "In the video, you'll see it slowly, slowly, and then it gets really bright like dusk or a firework or lightning in the background," Tim was quoted. When the video came on social media, people wondered if it were the aliens. Someone commented, "This is how every alien world domination movie starts!!" Another wrote, "The aliens are here."
There have been reports of such stranges flashes, lights or objects seen in the sky however, there was an explanation to it. Back in October 2019, a mysterious group of lights suddenly appeared at the Outer Banks in North Carolina but it was later revealed there was a marine operation. Earlier, a transformer explosion in Queens sparked an eerie blue light in the skyline. People residing in northwest Queens reported hearing loud bangs and soon there were rumours of aliens visiting too.