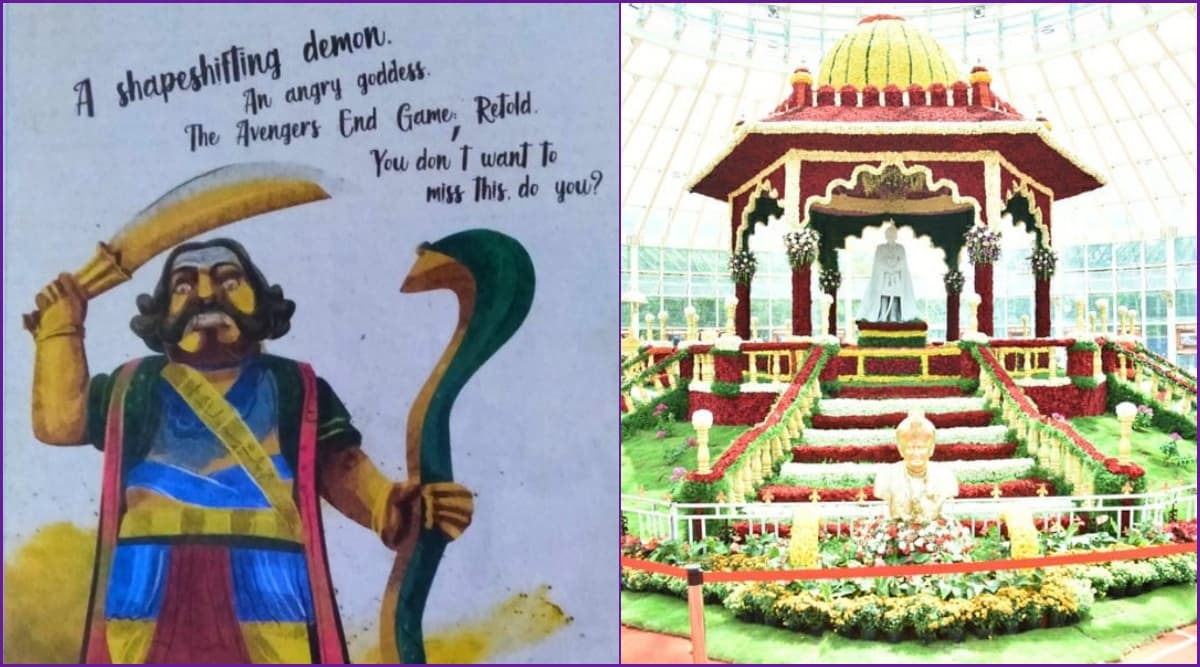 As the festival of Navratri is being celebrated in great enthusiasm all over the country, similar joy is seen in Karnataka for Mysuru Dasra. In order to lure in more visitors into the celebration, the Karnataka government came up with an innovative ad campaign incorporating popular movie series Avengers: Endgame. The 10-day festive celebration honours the warriors and the state fighting for the good during this festival. The idea of this celebration is marking the victory of good over evil. It is believed that the Hindu Goddess Durga (Chamundeshwari) killed the demon of Mahishasura. This demon's slaying is said to give the name of Mysuru to the city. So the celebrations of Mysuru Dasara have been marked for more than 400 years now.
Karnataka Government published an advertisement on the front page of newspapers to invite more visitors to this year's Dasara celebrations in the city. They used a reference from popular superhero film Avengers: Endgame which released earlier this year. The film broke numerous records at the box office and it was also a reiteration of victory of good over evil. And what better way to cater to the younger minds to come and be a part of the traditional celebrations? The ad shows slaying of the demon and the text reads, "A shapeshifting demon, an angry goddess, The Avengers Endgame retold. You don't want to miss this, do you?" Know How Karnataka Celebrates the 10-Day Festival of Mysuru Dusshera During Navratri (Watch Video).
Check Karnataka Government's Ad on Mysuru Dasara:
A shapeshifting demon.

An angry goddess.

The avengers end game Retold

You don't want to

Miss this, do you.

MYSURU DASAR

CELEBRITION SINCE 1610 pic.twitter.com/FYOw3WMXtB

— Sujit@bordedyboy (@Sujit45723615) September 27, 2019
It is quite an innovative idea to also strike a chord with the younger generations, who often, tend to be unaware of the traditional history. The celebrations of Mysuru Dasara date back to 1805 when the king started the tradition in Mysore Palace. It is marked with a display of state sword, weapons, elephants, horses along with Hindu Devi goddess in her warrior form (predominantly) as well as the Vishnu avatar Rama.