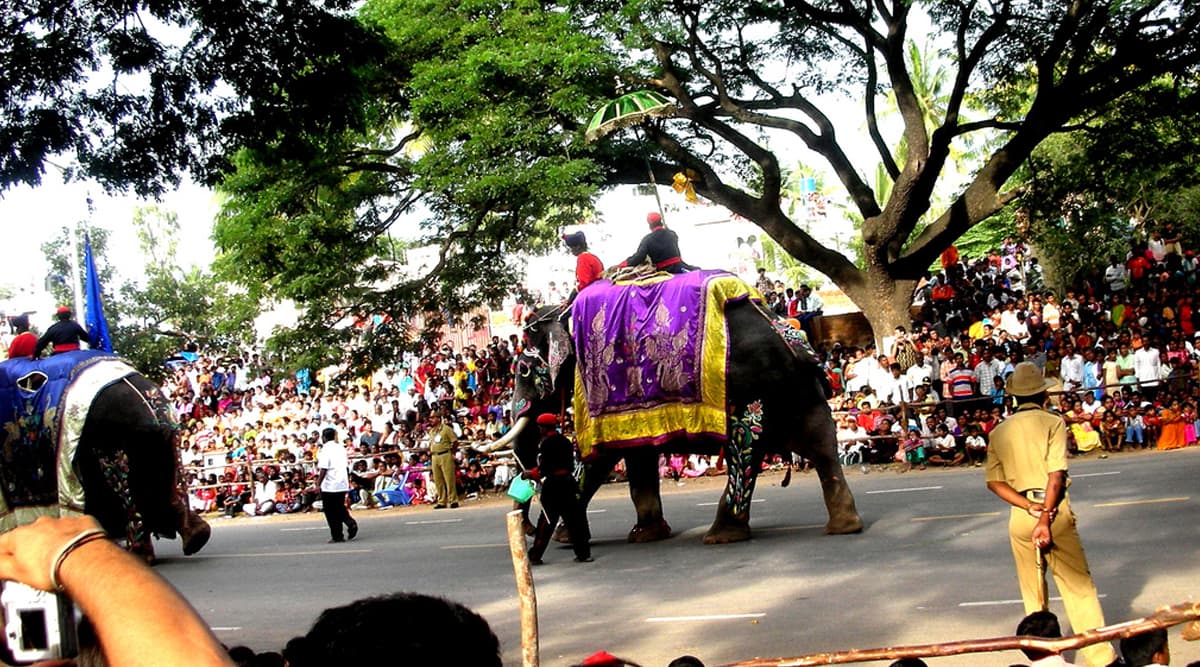 The festival of Navratri 2019 begins today. Worshipping the nine forms of Goddess Maa Durga, the festival of nine nights will be carried out in great enthusiasm all over the country starting today. There are different forms of celebrations of the same festival, and in Karnataka, celebration of Mysore Dusshera is carried out in much fervour. It is a 10-day long festival and the whole city gears up to celebration the victory of Goddess Durga over the evil monster Mahishasuru. The city of Mysore also gets its name from the mythical past. So, the celebration of Mysore Dasara is quite an affair of grandeur here. The festival essentially marks the victory of good over evil, an idea that is respected in all Navratri celebrations. Navratri 2019 Celebrations in India: From Durga Puja in West Bengal to Mysore Dasara in Karnataka, Know How Different States Worship Goddess Durga Across The Country.
The festival is called as Nadahabba locally. It would be too old to state that this festival is among the most famous festivals celebrated here. There is a majestic procession with dance, music and various cultural activities that are organized alongwith. The palaces, temples are decorated to celebrate the 10-day festival and a lot of people especially travel to Mysore to experience the grand vibe of the festivities. There is a tradition to celebrate the warriors and state fighting for the good. So, there is also a display of sword, weapons, elephants, horses along with an idol of Goddess Durga in her warrior form. Mysuru Dasara 2019: Ahead of Dussehra Celebrations, Section 144 Imposed in Pura Area Near Chamundi Hills.
Watch Video of Mysore Dasara Celebrations in Karnataka:
The tradition of celebrating Mysore Dasara completed its 400th anniversary in 2010. So one can imagine how much the traditions are rooted among the locals here. One of the spectacles of the festival is Mysore Palace being all lit up on all days. Cultural programmes are held which peek into the culture of the state.