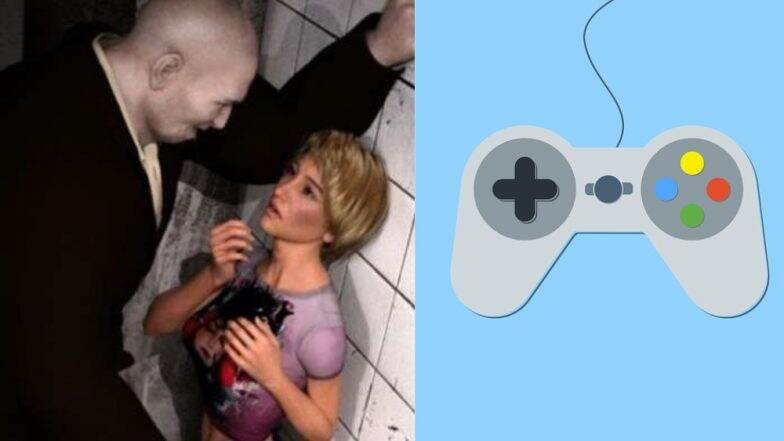 A violent video game called 'Rape Day' has garnered social media outrage for encouraging gamers to rape and murder women. The game received backlash after it was listed on popular gaming platform Steam Store. It features explicit sexual assault images and pictures and comes with a description. The warning informed users that the games include "violence, sexual assault, non-consensual sex, obscene language, necrophilia, and incest". One could also murder babies in it, but the part was removed after public disapproval of the scene.
Desk Plant, the game's developer terms it as "dark comedy" which obeys the rules of Valve, the platform's owner. According to Valve's developer guidelines, it will only remove games if they break the law or are "straight up trolling". Last year, Valve in a blog post explained that they are the first big platform to host porn in virtual reality. The developer says players can "control the choices of a menacing serial killer rapist during a zombie apocalypse". The game's website reads, "Murder has been normalised in fiction, while rape has yet to be normalised." PUBG Violence on the Rise? The Link between Video Games and Aggression Explained.
Meanwhile, an online petition demanding a ban on the game has been registered on change.org. The petition reads, "Rape is not a game and the makers of this should not be allowed to make money promoting the rape and killing of women." It further says, "How is this allowed to happen? This is only going to vilify rape and violence towards women. We are trying to stop this happening worldwide and yet this 'game' is now being sold to anyone, any age, who has access to a credit card." Is Playing Video Games a Disease? WHO Includes 'Gaming Disorder' as a Mental Health Condition.
Check out the tweet below:
CW: Rape

There is a game that's just fine up on @steam_games called "Rape Day." It allows you to go around raping women after a zombie apocalypse. Pretty vile.

Help us shut it down by clicking the flag icon displayed in the last image and reporting. Link below: pic.twitter.com/2VBOB2TfLv

— Antifa Pope (@BlackenedDeathR) March 3, 2019
As graphic details of the game went viral on social media, people took to Twitter slamming the makers demanding his immediate ban.
So this game, Rape Day, is currently being reviewed by @steam_games. Needless to say, this is the kind of game that should NOT be on Steam, in any capacity, and I think we all need to collectively let the steam reviewers know that a game wholly centered on rape is *unacceptable* pic.twitter.com/7sCm6QNmI7

— J.L.Rose (@JaxonLeeRose) March 5, 2019
New Zealand advocacy group Rape Prevention Education called the game as "outrageous." Rape Prevention Education Executive Director Debbie Tohill told Newshub, "To think that people under the age of 18 are able to access this is just plain wrong. Making a game out of rape is never okay — it's outrageous, and it totally negates the impact that sexual violence has on its victims." 11-Year-Old Moves Bombay High Court Seeking Ban on PUBG Game for Promoting Violence and Cyber-Bullying.
Similar games encouraging shooting, killings and murder has been shut down in the past. Amidst the public outcry, the developer was quoted as saying, "I have not broken any rules, so I don't see how my game could get banned unless Steam changes their policies. However, if Steam does change their policy... I will do what I can to try and create and/or find an alternate way of selling and marketing my games." The developer added, "I am sorry to anyone whom this scene's existence caused distress. I am learning to find my artistic balance between producing the games I love, and not causing avalanches of outrage."