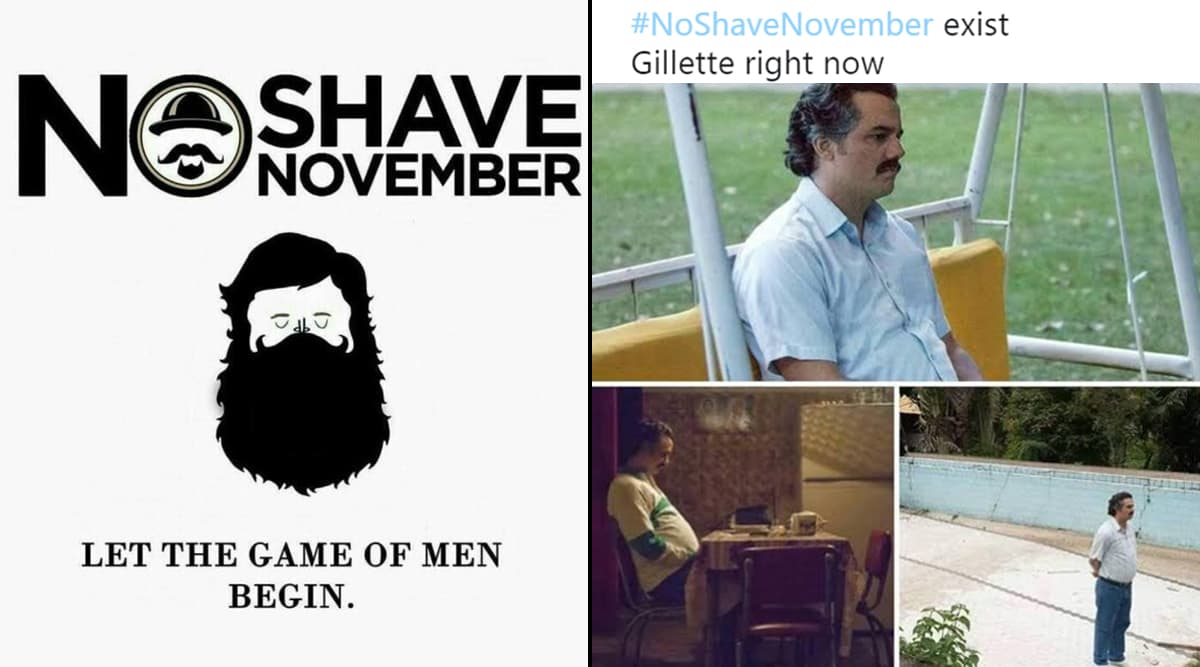 As we inch closer to the new year, there are certain trends that have been continuing for years. The month of November is marked as No-Shave November. It is an initiative talking about cancer patients, that aims at raising awareness of embracing body hair. Since today marks the first day of this initiative, #NoShaveNovember has started trending on social media. While the initiative is a serious one, that aims at a dialogue around cancer and the number of hair patients lose during their treatment, there are funny memes and reactions that some netizens are sharing online. Some of them are reminding people to put their razors down, others have funny memes on beards to share. Memes to Scroll Through While You Pamper Your Beard.
No-Shave November fully advocates the idea of embrace body hair by not shaving the entire month. It also asks the participants to donate the amount saved on monthly hair-maintenance for the cause of supporting cancer patients. The funds raised from this initiative are also used in cancer prevention, research and education. One has to start with a clean-shaved face and then go on without shaving for an entire month. Check how the netizens are expressing their excitement for #NoShaveNovember. National No Beard Day 2019: Men Without Beard Are More Desirable To Women, 6 Reasons Why Girls Absolutely Love Clean-Shaven Boys.
Razor Companies Right Now
#NoShaveNovember exist

Gillette right now pic.twitter.com/UKaiACW978

— Kalpesh Lohar (@_Kalpesh_lohar_) November 1, 2019
Razors in This Month
Let it grow 😚 pic.twitter.com/VbdqLICPgk

— पिया ❤️ (@piyadubey2) November 1, 2019
When Mom Doesn't Agree
Me : *Starts #NoShaveNovember *

My mom : pic.twitter.com/xwQ1ztgd5h

— Detective (@cheeku1896) November 1, 2019
Let The Puns Begin
kicking off #NoShaveNovember pic.twitter.com/XBl0AWNZCe

— Sergio (@sergemysta) October 31, 2019
Emojis Are Participating too!
#NoShaveNovember Emoji list pic.twitter.com/PSmRSATFv5

— Cute Kamina (@bittu7664) November 1, 2019
Those Who Can't Participate
Men with no beards currently😂😂#NoShaveNovember pic.twitter.com/QnyLikq5gb

— Nkirote (@AbigailNkirote) November 1, 2019
Let It Begin
#NoshaveNovember Gentlemen shall we pic.twitter.com/iujN3s7uet

— BenTerry (@Bienn_mey) October 31, 2019
So while some are really excited about being a part of this trend, others are participating through sharing their bit of funny reactions to it. Are you going to be a part of the No Shave November?